Bankman-Fried Now Wants To Be Out Of Prison On Weekdays After Court Grants Medicine Request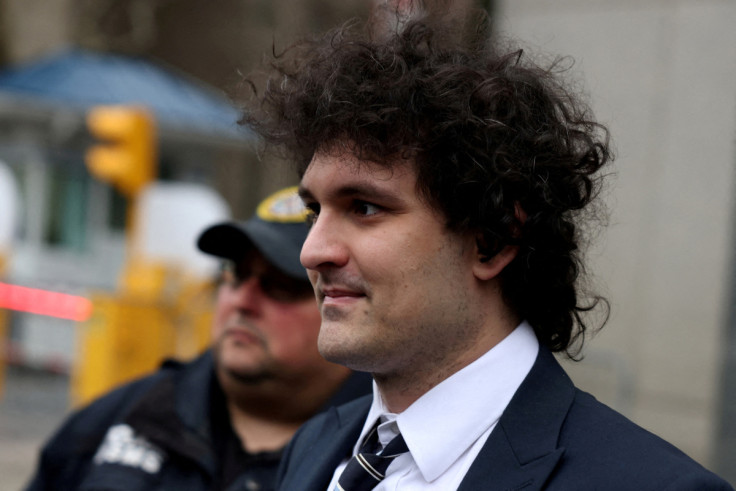 KEY POINTS
Bankman-Fried's lawyer advocated for the crypto mogul to be given access to an internet-enabled laptop and meet with his legal team at the courthouse
His lawyer said it would effectively accelerate the process, which is crucial since the crypto executive's trial for fraud is set to start in October
Bankman-Fried maintains his innocence on all the charges filed against him by prosecutors
Just a few days after the court greenlit his request for "uninterrupted access" to depression and attention-deficit/hyperactivity disorder (ADHD) medicines, Sam Bankman-Fried, the disgraced co-founder and former CEO of the controversial crypto empire FTX, is now requesting to be out from the federal courthouse in Manhattan five days a week so he could work on his defense case with his legal team.
"Just last week the government produced three-quarters of a million pages of Slack communications, which were supposed to be produced months ago, that Mr. Bankman-Fried will have no hope of reviewing under this schedule," Christian Everdell, Bankman-Fried's lawyer, said in a letter to U.S. District Judge Lewis Kaplan, which was seen by Bloomberg.
Everdell firmly advocated for Bankman-Fried to be granted access to an internet-enabled laptop and to meet with his legal team at the courthouse, which, according to the lawyer, would effectively accelerate the process that's crucial since the crypto executive's trial for fraud is scheduled to start in October.
Later that day, prosecutors sent a letter to the judge asserting that Bankman-Fried's camp failed to provide all the necessary information for his defense, adding that unless the crypto mogul reveals details about the advice he received and his source, he should not be allowed to use this defense during the trial.
Prosecutors have volunteered to save documents to hard drives that Bankman-Fried can use on computers at the Manhattan District Court, though it is not possible to load all the documents onto a laptop.
Initially, prosecutors suggested that the crypto mogul be moved to a smaller facility where he could use an internet-enabled laptop, but prison officials rejected the idea.
The latest request from Bankman-Fried's camp followed Judge Kaplan's approval that he would be allowed access to his depression and ADHD medications.
The decision was in response to a request made by the defense attorney who emphasized that Bankman-Fried's ability to contribute to his own defense might be compromised without these medications.
Bankman-Fried has been taking Adderall for ADHD for three years and using an Emsam patch for depression for over five years. However, he only brought a limited supply of his medications meant for a few days.
Because of this, the defense requested the court to "promptly enter an order directing MDC to ensure that our client has continuous access to the specific medications and dosages that are described in Dr. Lerner's letter," as stated in the letter from his lawyer.
Bankman-Fried maintains his innocence on all the charges filed against him by prosecutors, including an extensive fraud scheme that gave him access to billions of dollars of customers' funds, which he allegedly used for personal gains.
He is currently detained at MDC, the main lockup for defendants awaiting federal trials in New York with a notorious reputation among inmates while waiting for his trial in October.
© Copyright IBTimes 2023. All rights reserved.