DOJ Slaps Sam Bankman-Fried With New Indictment While He Awaits Trial In Brooklyn Jail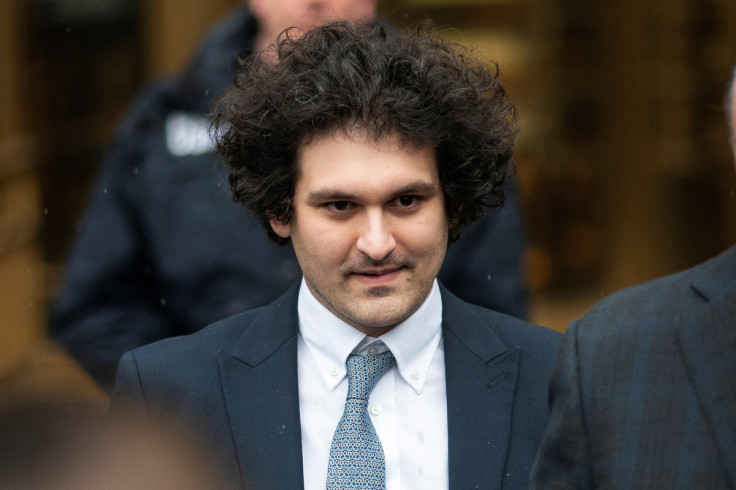 The Department of Justice (DOJ) has slapped Sam Bankman-Fried, the co-founder and former CEO of the crypto empire FTX, with a new indictment alleging that the disgraced crypto executive used over $100 million of customers' funds for political campaign contributions to both Democrats and Republicans in a bid to "influence cryptocurrency regulation."
Bankman-Fried was sent to jail Friday after the judge revoked his bail due to witness tampering. Prosecutors then filed an indictment early this week, accusing the 31-year-old crypto executive of misappropriating and embezzling FTX customer deposits and using the funds for a variety of purposes, including political funding.
"Exploiting the trust of FTX customers, BANK.MAN-FRIED misappropriated and embezzled FTX customer deposits, and used billions of dollars in stolen funds for a variety of purposes, including, among other things, to enrich himself; to support the operations of FTX; to fund speculative venture investments; to help fund over a hundred million dollars in campaign contributions to Democrats and Republicans to seek to influence cryptocurrency regulation; and to pay for Alameda's operating costs. BANK.MAN-FRIED also made, and conspired with others to make, false and fraudulent statements and representations to FTX's investors and Alameda's lenders, including by providing false financial information to those investors and lenders," the court filing read.
"As part of this scheme, to promote the interests of FTX and Alameda and to lobby for favorable government regulation, SAMUEL BANK.MAN-FRIED, a/k/a 'SBF,' the defendant, used stolen customer funds in part to make campaign contributions, and made the contributions in the names of straw donors to conceal the source of the funds," read the indictment filed Monday.
"As recently as late 2022, BANKMAN-FRIED boasted about FTX's profits and portrayed himself as a savior of the cryptocurrency industry, making venture investments and acquisitions purportedly to assist struggling industry participants, and making lavish federal campaign contributions and lobbying members of Congress and other high-level government officials to promote cryptocurrency regulation that would favor his business and personal interests. In fact, as BANKMAN-FRIED well knew, FTX's finances contained a multi-billion-dollar deficiency caused by his own misappropriation of customer funds from the exchange, and yet he continued through FTX' s collapse in November 2022 to use misappropriated customer funds to pay for his investments, acquisitions, and campaign contributions," the DOJ alleged.
It may be recalled that the prosecution dropped the campaign finance charge against Bankman-Fried in July, citing the country's treaty obligations to the Bahamas, the country to which he was extradited in December 2022.
However, the DOJ, earlier this month, said it was "prevented by its treaty obligations to the Bahamas" from including an eighth count to Bankman-Fried's indictment on violations of campaign finance law, but would consider evidence of the alleged scheme as part of a wire fraud charge against the defendant.
"The superseding indictment will make clear that Mr. Bankman-Fried remains charged with conducting an illegal campaign finance scheme as part of the fraud and money laundering schemes originally charged," United States Attorney for the Southern District of New York Damian Williams said in a letter to Judge Lewis Kaplan dated Aug. 8.
© Copyright IBTimes 2023. All rights reserved.