'Scarface' Remake Cast: 'Rogue One: A Star Wars Story' Actor Diego Luna To Play Tony Montana?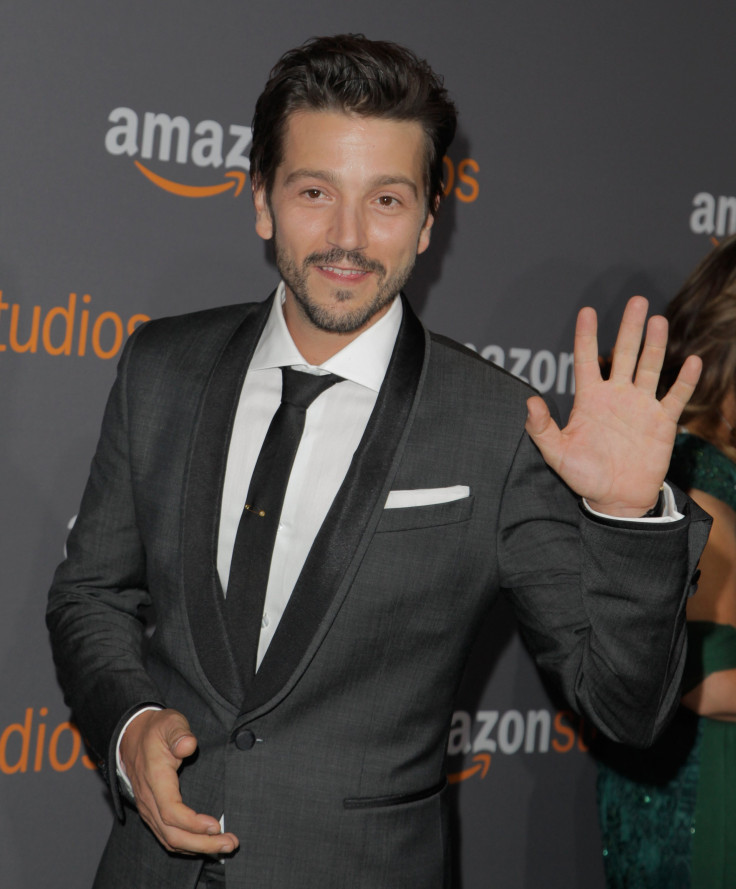 "Scarface" fans can get excited now that the lead actor to star in the classic film's remake has finally been revealed.
"Rogue One: A Star Wars Story" star Diego Luna is slated to play the new Tony Montana in Universal Pictures' remake of the classic Brian De Palma film, according to reports Tuesday.
Luna will have some big shoes to fill as one of Hollywood's most famous drug kingpin characters. Al Pacino, who has been nominated for eight Academy Awards, played Montana in De Palma's film.
"Scarface," which was released in 1983, chronicles the volatile life of an immigrant's transformation into a drug lord. The re-imagined "Scarface" will take place in Los Angeles and follows a Mexican immigrant (the 1983 film depicted Montana as a Cuban immigrant residing in Miami). The very first version of "Scarface" was released in 1932 as "Scarface: The Shame of the Nation," a gangster film directed by Howard Hawks that was loosely based on Al Capone.
Luna, a 37-year-old Mexican film actor, has previously appeared in "Milk," "Y Tu Mamá También" and "Dirty Dancing: Havana Nights."
There are unconfirmed reports that Terence Winter, who adapted the screenplay for "The Wolf of Wall Street" and wrote episodes of the HBO hit drama "The Sopranos," is the screenwriter for "Scarface."
While a lead role has been announced for the new Universal film, the film has yet to reveal other roles, like Michelle Pfeiffer's Elvira Hancock. The new "Scarface" has yet to secure a director, as well. "Training Day" director Antoine Fuqua was said to have originally signed on to the project but had to drop the film because of scheduling conflicts linked to the upcoming "The Equalizer" movie, according to Variety.
In an interview with Slash Film, Fuqua noted the timeliness of the film's screenplay, referring to issues surrounding race and Mexican immigration.
"I read the script they have and it's actually really interesting and very timely," said Fuqua. "We're dealing with a lot of stuff now coming out of Mexico. And again, we still have those issues dealing with the 'American Dream,; and the fact that the game is rigged, right? […] We're still dealing with immigration, we're still dealing with what would turn someone into Scarface."
© Copyright IBTimes 2022. All rights reserved.
FOLLOW MORE IBT NEWS ON THE BELOW CHANNELS