Scarlett Johansson Reportedly Splits From Nate Naylor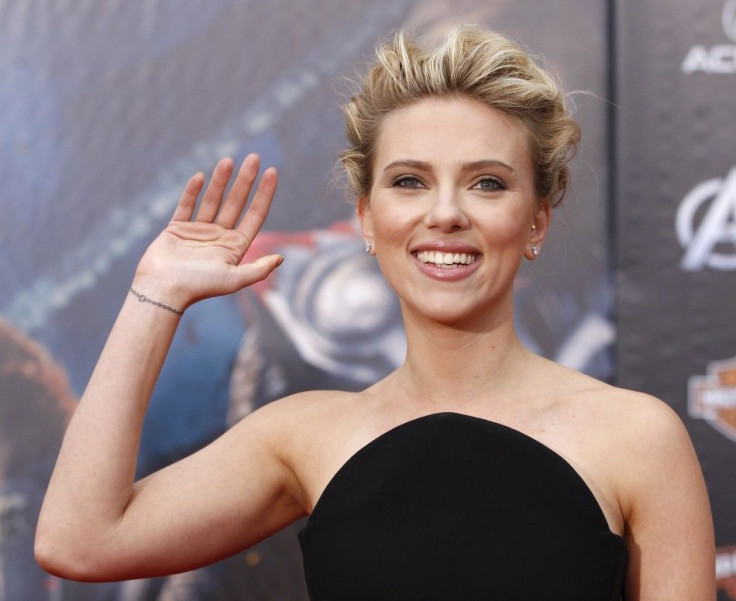 Scarlett Johansson and her boyfriend of more than a year, Nate Naylor, have split, according to People.
"She broke up with him last week," said a source for People, who was allegedly familiar with the couple. "He's pretty upset but the writing was on the wall. A lot of people were surprised it lasted this long."
Johansson, 27, is said to have first met the 38-year-old freelance advertising executive through mutual friends in September 2010, shortly before her divorce from actor Ryan Reynolds. The couple was first photographed together five months later, holding hands on the sidewalk in New York City.
Just months later, tabloids speculated that the relationship was on the rocks when photographers captured Johansson luxuriating on the deck of a yacht, in close company with a Speedo-wearing man. Reps later insisted the man was a bodyguard, and neither Johansson nor the man commented. Then, in a move that seemed to quash the rumors, People published photos of the couple appearing intimate together in public again this summer, walking along the streets of Paris.
The relationship was the first public romance for Johansson since her split from ex-husband Reynolds in December 2010. Although the actress described the relationship between her and Reynolds as "comically amicable," throughout the divorce proceedings, she was candid in interviews about suffering from the fallout afterward.
"It was horrible," Johansson said of the divorce, in an April interview with Vogue. "Of course it's horrible. It was devastating. It really throws you. You think that your life is going to be one way, and then, for various reasons or whatever, it doesn't work out."
"There's no way to navigate it. Nobody can give you the right answer. It's never anything you want to hear. It's a very lonely thing. It's like the loneliest thing you'll ever do, in some way," she explained.
"It's still there. More than anything, it's just that not having your buddy around all the time is weird. There's no rule book. I think it's just time."
Although Johansson has not yet confirmed or commented on the alleged breakup, she did speak about her taste in men in a new interview for the November issue of W Magazine. When asked which '90s fashion trend she most despised, Johansson answered turtlenecks.
"I tried to get into them because they are so practical, but they're just so unfortunate," she explained. "Men seem to like them more than woman," quipped interviewer, Lynn Hirschberg, but Johansson was unconvinced.
"Men don't like turtlenecks," the actress answered. "I've never met a man who likes anything around his neck other than my hands."
© Copyright IBTimes 2023. All rights reserved.