Scarlett Johansson Reveals 'Black Widow' Storyline Will Tackle Time's Up, Me Too Movements
KEY POINTS
Scarlett Johansson revealed that "Black Widow" will reflect the Time's Up and Me Too movements
Johansson said that director Cate Shortland always wanted to make a movie about "women helping other women"
The movie is scheduled to hit theaters on Nov. 6, 2020
Scarlett Johansson has revealed that her upcoming movie "Black Widow" will reflect the Time's Up and Me Too movements that have changed the landscape of women empowerment in the entertainment industry.
In an interview with Empire, the 35-year-old actress shared that the film will shed light on the changes that have taken place and what's going on in the industry in regards to the Time's Up and Me Too movements. She also revealed that it would have been really sad if the project would not talk about those issues since it is a female-led superhero movie.
The "Jojo Rabbit" star also explained that the film's director Cate Shortland always wanted to make a movie about "women helping other women" and take them out of really dangerous situations.
"I think this film, in particular, is very much reflective of what's going on in regards to the Time's Up movement and the #MeToo movement," she says. "It would be such a miss if we didn't address that stuff if this film didn't take that head-on. I think, particularly for Cate, it was so important for her to make a movie about women who are helping other women, who lift other women up out of a very difficult situation," Empire quoted Johansson, as saying.
The superstar also made it clear that her character in the movie is "obviously" a "feminist."
"Someone asked me if Natasha (portrayed by Johansson) was a feminist. Of course, she is, it's obvious. It's kinda an asinine question ," Johansson said in the interview.
The Me Too and Time's Up movements started a few years back when multiple women decided to come forward with their stories of sexual assault at the hands of some powerful people in Hollywood. Celebrities like Alyssa Milano, Rose McGowan, Ashley Judd, Gwyneth Paltrow, Angelina Jolie, Cara Delevingne, Kate Beckinsale, Lena Headey, Lupita Nyong'o, Uma Thurman , and Lea Seydoux accused Harvey Weinstein of sexual abuse and sexual misconduct.
Since then, a lot of women from within the industry and outside of the industry have come out with their stories of being sexually assaulted by many high-profile men.
As far as "Black Widow" is concerned, the fans are eagerly waiting to see their favorite Marvel superhero on the big screen. The trailers for the movie are being appreciated by many. The fans believe that it will be an emotional journey for them.
The cast also includes Florence Pugh, Rachel Weisz, and David Harbour in pivotal roles.
"Black Widow" is scheduled to hit the theaters on Nov. 6, 2020.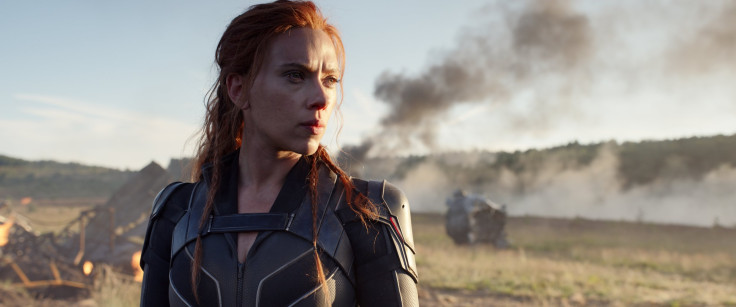 © Copyright IBTimes 2023. All rights reserved.