Schizophrenic Man Fatally Shot By Deputies Responding To His Family's Call For Help
California's Riverside County deputies reportedly shot and killed a schizophrenic man Monday, after his family called them for help.
The incident took place in Kitching Street, Moreno Valley--70 miles east of Los Angeles--shortly before 12.30 p.m. ET, the Riverside County Sheriff's Department said in a statement, SF Gate reported.
The officials were at the house after the man's mother called them to say 33-year-old Jesus Antonio Rodriguez was "under the influence of an unknown substance and being aggressive towards her."
"When deputies arrived, Rodriguez ran to his bedroom and started yelling at them from the doorway," the statement said.
The outlet said Rodriguez then came toward the deputies with a baseball bat, which was tipped with sharp metal spikes.
Officials tried to diffuse the situation, but the man brandished the baseball bat, and, in response, got tasered by the authorities, but without any effect.
Deputies were forced to fire twice at Rodriguez after the latter advanced toward the deputies, the sheriff's department said. Rodriguez apparently also wielded a BB gun at the deputies.
Rodriguez's family said deputies cleared the home before entering, and when they went inside the home, relatives said they heard gunshots.
"The cops have been to my mother's house so many times that they know he's schizophrenic," the man's sister Isabel Rodriguez told KABC. "She disclosed to them that he had a BB gun - it wasn't a gun. It was a BB gun."
Isabel said the officials shouldn't have fatally shot him and used some other method on him instead, as he was schizophrenic.
"There's no reason they couldn't have Tasered him," she added. "They could have used a different kind of method, especially since he's schizophrenic."
Rodriguez died at the scene. No deputies were injured in the incident.
In a tweet Monday, the police department asked the public to avoid the area.
Earlier this month, the family of Anthony Lowe, a 36-year-old disabled man who was fatally shot by West Virginia cops, sued the city in a multimillion-dollar lawsuit, demanding answers as to why officials used lethal force on the victim, whose both legs were amputated from the knees down and was wheelchair-bound. The lawsuit claimed civil rights violation by the Huntington Police Department authorities after bodycam footage showed Lowe clearly in fear of his life and begging for mercy.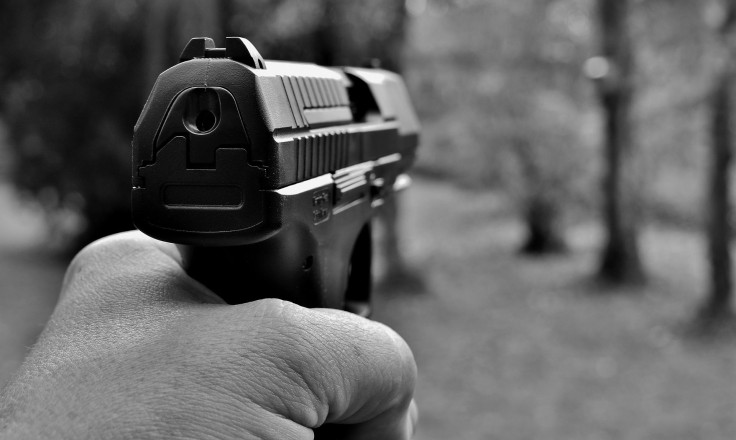 © Copyright IBTimes 2023. All rights reserved.