Scott Disick Tells Kylie Jenner To Learn From Kanye West, 'The Most Outspoken Person On Earth'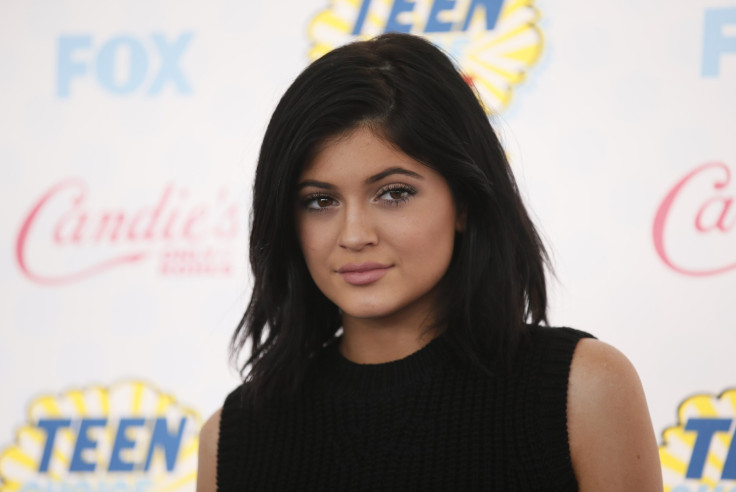 Reality TV star Kylie Jenner is on the cover of Teen Vogue for its May 2015 issue. Even though Kylie has been gracing magazine covers for years, she is only really beginning to find her footing on her own after frequently working with her sisters and other family members most of her life. E Online shared today a short video showing Kylie getting advice from her family before going on the cover shoot. Scott Disick tells her that she can learn a thing or two from her brother-in-law, Kanye West.
In the video, Kylie's older sisters Kim and Khloe Kardashian, along with Kourtney's boyfriend Scott, are helping Kylie get ready for her Teen Vogue cover. Kim tells Kylie that her husband has taught her how to speak up and push for what she wants when it comes to her work.
"He's the most outspoken person on the face of the earth," says Scott. Kim explains to Kylie that she has learned to become more outspoken and to take control of her work so that it represents her personality properly. She says that she is now able to have more control because of the encouragement given to her by her husband. She think Kylie should have a word with Kanye too.
The discussion came up because the older siblings are telling Kylie to be careful when she's doing photo shoots. Kim brought up a previous shoot where she thinks Kylie looked beautiful but she was wearing clothes that she would never wear in real life. Kim says the shoot didn't really represent her sister the right way.
Kim tells Kylie that she will probably come by during Kylie's Teen Vogue shoot just to make sure her sister is represented the right way. Scott then suggests that maybe they should send Kanye over. Everyone tells Kylie to be more firm with styling her shooot while still giving the editors a certain level of control.
Kylie takes it all in and listens to the advice. In a short behind-the-scenes video posted by Teen Vogue about the shoot, Kylie even speaks about how she thinks of Kim and Kanye as her fashion icons. In the cover interview, she also speaks about how much she loves having so many siblings and how she goes to each of them for different kinds of advice.
For questions/comments regarding the article, please contact the writer at: c.caparras@ibtimes.com.au.
© Copyright IBTimes 2022. All rights reserved.
FOLLOW MORE IBT NEWS ON THE BELOW CHANNELS