'From Scratch': What Zoe Saldana And Reese Witherspoon Think About New Netflix Series
Reese Witherspoon and Zoe Saldana have opened up about their upcoming Netflix romantic series "From Scratch." They explained why this was the right time to release the limited series.
"I don't know if there's a lot of romance in the world right now," said Witherspoon at a screening of the series' first episode in Los Angeles on Monday, Variety reported. "We haven't seen a modern romance that's a true story like this in quite some time."
The series is based on the bestselling memoir "From Scratch: A Memoir of Love, Sicily, and Finding Home," which is penned by Tembi Locke. The story revolves around an American woman named Amy Wheeler, who falls in love with Eugenio Mastrandrea while studying in Italy.
Witherspoon serves as an executive producer on the series, while Saldana will portray Wheeler's character on screen.
"It's really beautiful to see Zoe Saldana — who actually has married an Italian man and speaks Italian on film — to watch that love story happens and know that it is so deeply personal to her," Witherspoon added.
Saldana also spoke about the limited series' storyline and said, "You do know that you're walking into a story where you know that their fate was not as everybody was hoping for but then you meet someone like Tembi Locke, who is the most hopeful individual."
The actress went on to praise the author for setting "the tone of what it means to start from scratch." She added, "Regardless whether you're starting from scratch in a new country, in a brand new marriage, in a brand new love, also in a brand new transition in life and a new journey."
The "Avatar" star further explained the memoir "was just so genuinely sincere and it really talked about how complex grief can be." The actress noted that people "don't really talk about grief as much as we should."
Saldana also praised Witherspoon, who cast her for the role, for doing a "marvelous" job "for women in literature and for women writers, women producers, women actresses."
She added, "Obviously, when she calls and I will jump because she is a woman of her word and she is paving the way for so many of us and telling such great stories."
"From Scratch" will release this Friday on Netflix. The series also features Roberta Rigano, Saad Siddiqui, Ruby Kammer, Jonathan Dylan King and Carlos Arellano.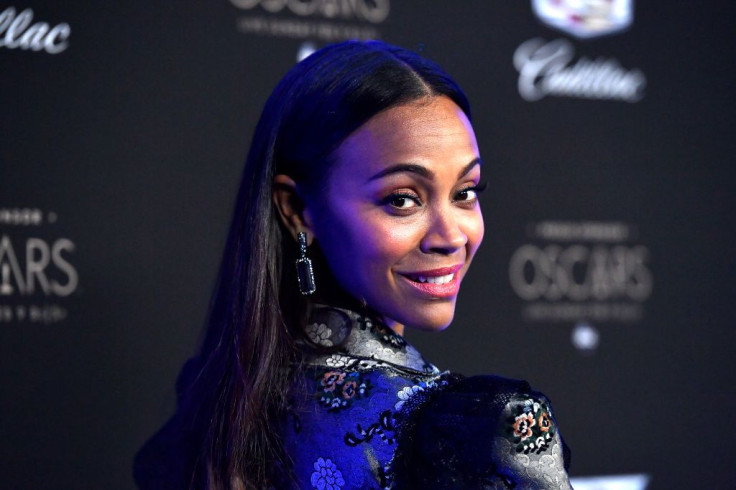 © Copyright IBTimes 2023. All rights reserved.
FOLLOW MORE IBT NEWS ON THE BELOW CHANNELS