'Scream' 2015 Spoilers: New Trailer Released; Watch Terrifying Promo Video From MTV Series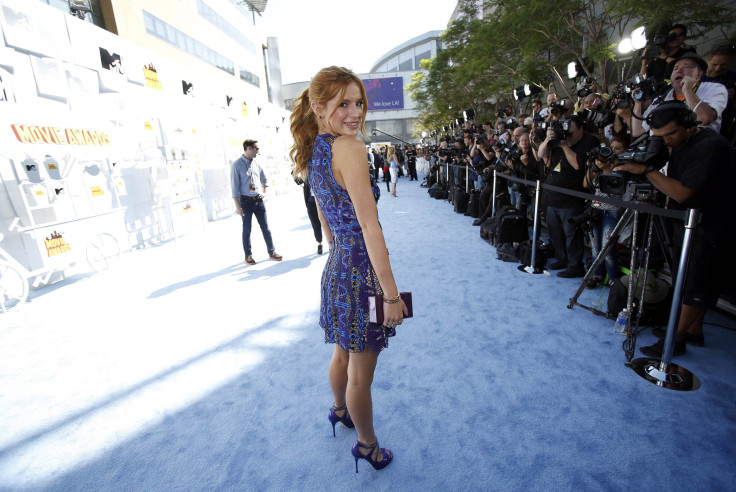 Don't you dare cover your eyes because this is one trailer you definitely won't want to miss. MTV recently released a promo video from its upcoming horror series, "Scream." And we have to admit, it is absolutely terrifying!
The 30-second trailer kicks off with a narrator speaking to viewers. "It always begins in a cute little town," the speaker says as we see a scene of adorable houses. "But the mood and music and gravelly announcer telling us that 'this summer' means we're watching a horror movie trailer."
Next thing audiences know they're witnessing eerie clips of, in the narrator's words, "pretty girls looking over their shoulders" and gruesome scenes of "blood and carnage." But those skin-crawling bits aren't from a horror movie. Instead, they're from a 10-hour TV mystery series created by Jill Blotevogel and based on the 1996 slasher film of the same name.
"Sure, the reason you watch ['Scream'] is because you fell in love with the characters, but maybe, deep down, you know the reason you keep coming back is to watch them die," the narrator says.
Deep down, you know the reason you'll keep coming back is to watch them die. #MTVScream https://t.co/3kqYmFCQq8

— SCREAM (@MTVScream) April 13, 2015
Viewers get a taste of some of the jaw-dropping deaths from the trailer as a lifeless body floats in a swimming pool and as Bella Thorne (as her character, Nina Patterson) has her throat slit. According to the Wrap, Thorne portrays an updated version of Drew Barrymore's iconic character from the original flick.
But the actress, who accepted a Shorty Award on Monday night for best actress, is adamant that although she is taking on a similar role to her "Blended" co-star, her and Barrymore's characters are "very different."
"I know [Nina is] like the Drew Barrymore part but I think that it's so different. And [Barrymore's] is so amazing that I couldn't even compare ours. Ours is very different and great in its own way," the actress told Hollywood Life.
What did you think of the "Scream" trailer? Tune in for the MTV summer horror series set to premiere on Tuesday, June 30, at 10 p.m. EDT.
© Copyright IBTimes 2023. All rights reserved.