'Scream Queens' Season 2 Star Lea Michele, Jonathan Groff Reunite In New York City [PHOTOS]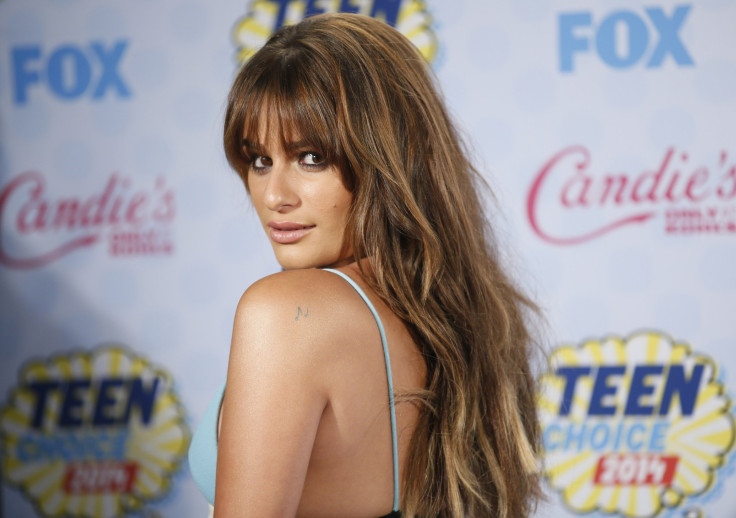 It looks like Lea Michele and Jonathan Groff finally got the chance to catch up with each other.
After not seeing one another for quite a long time, the close friends were recently reunited in New York City when Michele flew from the Los Angeles set of "Scream Queens" to the Big Apple to celebrate Thanksgiving with her family.
Michele — who plays Hester/Chanel #6 on the Fox series — took to Instagram to share a couple of photos from her meeting with Groff. The caption for both pictures revealed how much she missed the actor, who formerly played King George III on the Broadway production of "Hamilton."
Michele and Groff have been friends for roughly a decade now. According to the Daily Mail, the two first met when they were both cast on the Broadway musical "Spring Awakening" in late 2006. Michele played the role of Wendla Bergmann in the musical, while Groff originated the role of Melchior Gabor.
The two then reunited on TV when Groff was chosen to play Jesse St. James on "Glee." Jesse was introduced as a love interest to Michele's Rachel Berry in the latter part of the show's freshman run, and ultimately became her husband at the end of the series.
Groff described his friendship with Michele in an interview with Four Two Nine last year. "I never went to college, but I imagine [my relationship with Lea is] like when you bond with someone in college," he said. "We were on a very wild ride together during those 'Spring Awakening' days. Plus, we weren't who we were yet. We were still figuring out who we were, like you do in college. We were having such a deep and intense experience doing that show together. So we developed — and continue to have—a very intimate friendship that can only happen when you're that age and you're not who you are."
What do you think of Michele and Groff's friendship? Share your thoughts in the comments below!
© Copyright IBTimes 2023. All rights reserved.