'Scream Queens' Star Colton Haynes Talks Working With Abigail Breslin And Jamie Lee Curtis In Season 2 Of The FOX Series [PHOTOS]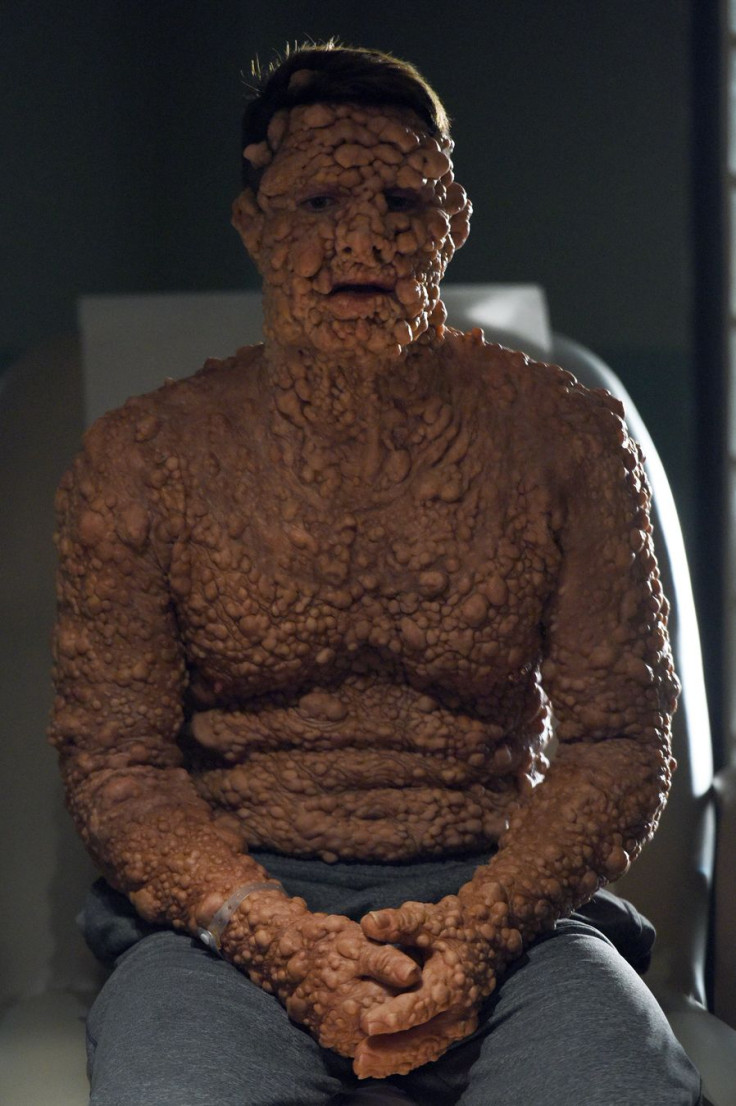 Colton Haynes had an amazing time filming his guest-starring stint in Season 2 of "Scream Queens," and he has nothing but good words for the cast, especially for Abigail Breslin, whom he shared most of his scenes with.
"Working with @yoabbaabba [Breslin] on tonight's ep of @ScreamQueens is one of my favorite memories I've had at work. What a sweetheart," Haynes wrote on Twitter on Tuesday night, Sept. 28.
A couple of hours prior to his tweet, Breslin — who plays Chanel #5 on the FOX series — shared an Instagram photo of herself with Haynes who portrayed Tyler — a patient at C.U.R.E. Institute Hospital who was diagnosed with Neurofibromatosis Type I. In last night's episode, titled "Warts and All," Tyler briefly dated Chanel #5, before being murdered by the Green Meanie at the end of the hour.
In another tweet, Haynes also talked about the warm welcome he got from Jamie Lee Curtis the moment he first set foot on the set of the horror anthology series.
"The sec. I walked on set of @ScreamQueens , @jamieleecurtis came in to my trailer & gave me the biggest hug & we talked for an hr. ❤ her," the "Arrow" star wrote.
In an Instagram post Haynes shared six weeks ago, he wrote that Jamie is one of the "sweetest people" he's ever met, adding that the actress has embraced him like he's "her own son."
While Haynes and Kirstie Alley didn't have a scene together, the "Teen Wolf" alum shared a fun fact about him and the "Cheers" star.
"@kirstiealley & I are both from Wichita Kansas and lived a few streets away from ea. & we r both on @ScreamQueens on Fox right now :)" Haynes wrote.
Alley, who plays Ingrid Hoffel on the series, replied to Haynes, writing that he can't wait to meet her fellow Wichitan.
"Scream Queens" Season 2, episode 3, titled "Handidates," airs on Tuesday, Oct. 11, at 9 p.m. on FOX. Check out the synopsis for the episode below:
"Determined to find out who the killer is, Dean Munsch (Curtis), Denise (Niecy Nash) and the Chanels question Hester (Lea Michele), as well as the sole survivor (Alec Mapa) of the Halloween massacre. Chad accuses Brock of being the killer and makes a shocking proposal to Chanel. Meanwhile, a new patient with an outrageous disorder (Cheri Oteri) leads Chanel #3 (Billie Lourd) and Cassidy (Taylor Lautner) to grow closer, and another victim crashes a celebration."
© Copyright IBTimes 2023. All rights reserved.