'Scream' TV Series Spoilers: Episode 9 Promo Video Teases Killer Still At Large; What Will Happen In 'The Dance'?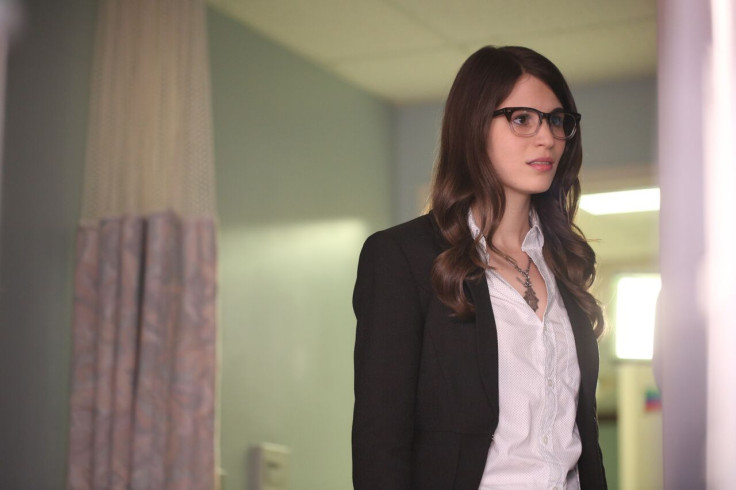 The police have been wrong about suspects before on MTV's "Scream." Did they finally get their man in episode 8 or will it be revealed they're wrong again in episode 9, titled "The Dance"?
In episode 8, Noah (John Karna) gave Sheriff Hudson (Jason Wiles) information he and Audrey discovered about Mr. Branson (Bobby Campo), including finding hidden murder weapons in his classroom and that he changed his name from Seth Palmer after being a murder suspect in another town. He was taken into police custody at the episode's conclusion. But has he really been the one running around killing in the Brandon James mask?
In the episode 9 promo video, Mr. Branson is shown saying "Hello Emma," which we all know is the killer's favorite phone greeting to Emma (Will Fitzgerald). An intense stare down then ensues between the two.
Brooke (Carlson Young) finds someone else spying on her by webcam and she knows it can't be Mr. Branson because he's behind bars. Noah is then heard saying, "Mr. Branson has to be the killer, right?," as flashes of Piper (Amelia Rose Blaire), Kieran (Amadeus Serafini) and Jake (Tom Maden) are shown.
It also looks like Audrey (Bex Taylor-Klaus) is getting ready to fight back against the killer. She's shown saying, "Rachel (Sosie Bacon) might be gone, but I'm going to make sure she's never forgotten."
At the end of the teaser, just as a voiceover of Sheriff Hudson is heard saying, "We feel very confident we caught our man," the killer is shown sneaking up on the Sheriff who's walking around with his gun pointed out.
Watch the promo for episode 9 below:
While we may not know the exact identity of the killer yet, we do know that it is a very strong possibility that this person is most likely the child Emma's mom Maggie (Tracy Middendorf) put up for adoption. It was recently revealed that she gave up a child she had with original killer Brandon James.
The body count stayed at five in episode 8 of "Scream," but will the killer take another victim in episode 9? There are only two episodes left in Season 1, so we will get answers soon enough.
Episode 9 of "Scream" premieres Tuesday at 10 p.m. EDT on MTV.
© Copyright IBTimes 2023. All rights reserved.