Scrimp, Save, Reuse And Recycle: Americans Plan To Get Thrifty In 2023
Making less go further, selling unwanted items, buying second-hand goodies and rejecting rampant consumerism will be major trends shaping the lives of Americans in 2023, according to new research.
The third annual US Consumer Trends report from Attest shows that Americans are cutting back their spending plans for next year in the face of the cost-of-living crisis, and plan to get thrifty in order to save and (even make) a little money.
Asked how they're spending money going into the new year, most Americans (59%) say they are pulling back, while only 22% say they are spending "freely." There has been a five point increase in "fairly cautious" spending and a four point increase in "very cautious" spending compared to last year's report. The tough economic circumstances appear to be keenly felt across the country, and people are planning for further hard times ahead.
Frugal consumers will fuel the economy
Frugality is going to be the watchword for 2023; 43% of consumers said they will be buying fewer things and consuming less, a nine point increase from last year. Thrift shopping also looks set to have a banner year, with 38% of consumers saying they'll be hunting for second-hand bargains to combat the rising cost of living.
There should be a healthy supply of pre-loved items to meet this demand too, with 37% of Americans planning to sell their unwanted goods. We're also going to see a drop in so-called 'fast fashion', with a net +10% of consumers saying they will buy fewer fast fashion items in 2023.
Food insecurity is a significant concern for Americans in 2023
Food insecurity was the number one issue that Americans identified that most worried them for next year at 24%. Almost nine in 10 shoppers (86%) say that the rising cost of food is having an impact on what they eat. Of this 86%, over a third (34%) said such rapid price rises are having a "big" effect on their diet.
The top diet-related issue cited is being able to afford fresh quality foods like meat, fruit and vegetables (41%). Some 39% can't afford to eat out, 34% can't buy their preferred brands, while 33% aren't able to stretch their budgets to purchase "luxury" items such as steak and olive oil.
Despite everything, the outlook for 2023 is cautiously optimistic
Beyond food insecurity, these revised spending plans also reveal concerns about other costs, with 17% of Americans polled saying they were most worried about the price of filling up their vehicles with gas. Meanwhile, 15% were concerned the most about political upheaval in 2023.
Overall (and perhaps surprisingly), the mood is good, even if it isn't quite as optimistic as it was 12 months ago; 64% of consumers feel positive about next year, down (surprisingly) just 2% – while 16% have a negative outlook of the year to come – up from 13% at the end of 2021.
Older shoppers will return to stores
The pandemic might have increased online shopping adoption among older consumers, but Gen X and Boomers are now returning to Main Street. More than four in 10 members of Gen X say they now "mostly or always" shop in-store, as do 44% of Boomers.
Younger Americans, on the other hand, still favor online shopping: 36% of Gen Z and 39% of Millennials "mostly or always" shop online. And there's further good news for Amazon, with a net +11% of consumers planning to buy more from the online marketplace in 2023.
Americans are canceling subscriptions and investing in VR
Meanwhile, the rising cost of living has caused more than two-thirds of Americans (69%) to cancel at least one subscription service. TV streaming services like Netflix and Hulu were the most likely to be axed at 34%, with music streaming services such as Spotify and Apple Music next most likely at 21%. Meanwhile, nearly one in five (19%) have canceled their Amazon Prime membership.
But one area where Americans are making some spending plans is Virtual Reality (VR), with 29% planning to purchase a headset in 2023. Perhaps some Americans think that living in the virtual world will be cheaper, and potentially more uplifting, than the real one over the next twelve months.
Next year's outlook? Saving money becomes a national pastime
Thrift will be at the heart of many Americans' lives in 2023, with finding ways to save money close to becoming a national pastime. It's encouraging to see that on the whole, Americans are feeling positive about 2023. Further economic challenges may lie ahead for the US economy and American citizens, but looking at this data, it seems that many feel they have reasons to be cheerful.
Onwards and upwards.
(Sam Killip is the VP of Customer Success at Attest.)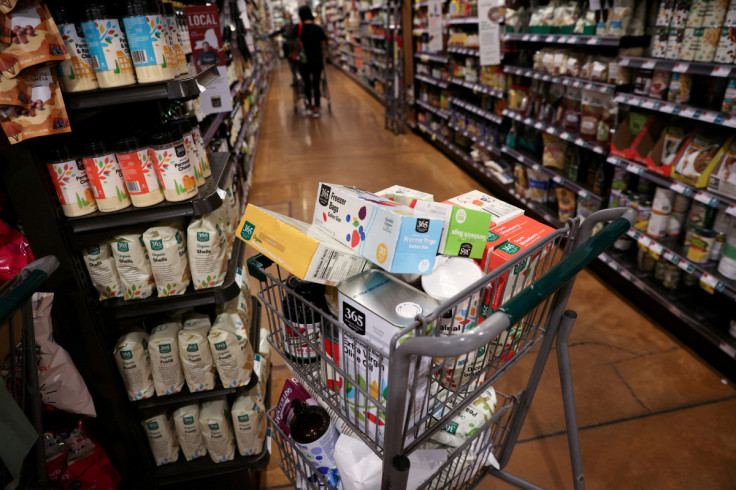 © Copyright IBTimes 2023. All rights reserved.
FOLLOW MORE IBT NEWS ON THE BELOW CHANNELS