Sean Combs To Guest Star On ?It?s Always Sunny In Philadelphia': 5 Roles P. Diddy Could Play In Season 8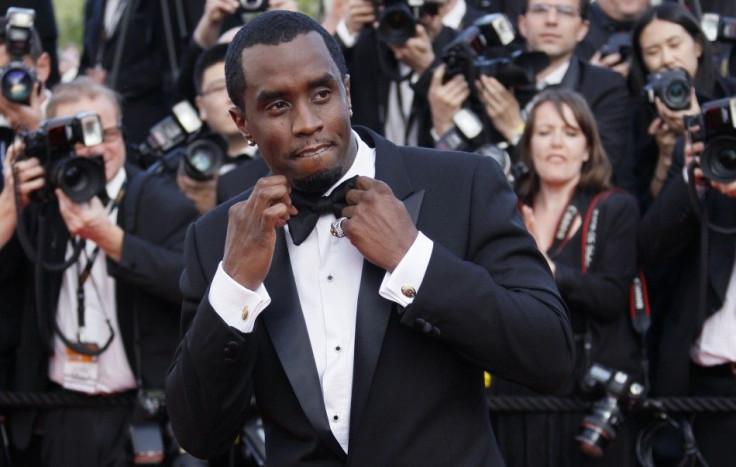 The "Always Sunny" gang is getting some star power this season. Puffy Daddy, I mean Puffy...no sorry, P. Diddy, or is it just Diddy...Whatever name he may be going by today, Sean Combs, rapper and jack of all trades, will be guest starring in the upcoming eighth season of "It's Always Sunny In Philadelphia."
According to the Hollywood Reporter, Combs, who in 2010 starred alongside Jonah Hill and Russell Brand in the comedy "Get Him To The Greek," will be tackling a secret role on the hit FX show. While what kind of trouble his character will be causing is being kept under wraps, Combs was set to start filming his part on Monday.
"It's Always Sunny In Philadelphia" is about a group of friends (more often frien-emies), and their odd ball (and often offensive) behavior as they run an Irish bar named Paddy's Pub in Philadelphia.
So, how will the gang encounter Sean "P. Diddy" Combs? Check out five possible roles that Combs could be tackling in the eighth season of "It's Always Sunny In Philadelphia."
"Frank Gets A Bodyguard"
Dee and Dennis have been back stabbed by their father Frank numerous times, but what if they finally have had enough with his wild antics? A wild night at Paddy's can lead to the gang hiring a hit man to take out Frank...but Frank is always one step ahead of them. Sean Combs could be playing the role of Frank's bodyguard...or maybe even the hit man sent to take him out.
"The Gang Kidnaps P. Diddy"
It wouldn't be the first time that the gang has kidnapped someone. It's possible that P. Diddy (as himself) can walk into Paddy's after having some car trouble. To rake in some money, the gang could lock him up and use him as an attraction (think the puke stain that resembled the Virgin Mary that Charlie discovered).
"Paddy's Pub Gets Hip"
Paddy's has been a gay bar, an underage bar and more...but what about Philadelphia's hottest hip hop bar? Combs could come in and turn the tables on the Irish bar making it into one of the must-go to clubs in the city. The hip hop bar would also be an excuse to drag back in Lil' Kevin, the white up and coming rapper that Dee dated in season three.
"Dee Becomes A Housewife"
Tired of being the butt of the guys jokes, Dee could run off and become a "Real Housewife of Philadelphia." Who would the lucky guy that Dee marries be? Sean Combs, of course!
"The Paddy Factor"
Singing reality shows are all the rage right now. The gang may want in on "The X Factor" success by throwing their own singing competition...or better yet trying out for one. Charlie could be writing some more original songs ("Dayman" anyone?) and try to get his own recording contract. Sean Combs would of course be one of the tough judges on the singing panel.
Season eight of "It's Always Sunny In Philadelphia" premieres on FX on Thursday, Oct. 11.
© Copyright IBTimes 2023. All rights reserved.