Sean Lowe-Catherine Giudici Update: 'Marriage Boot Camp' Star Blogs About Pregnant Wife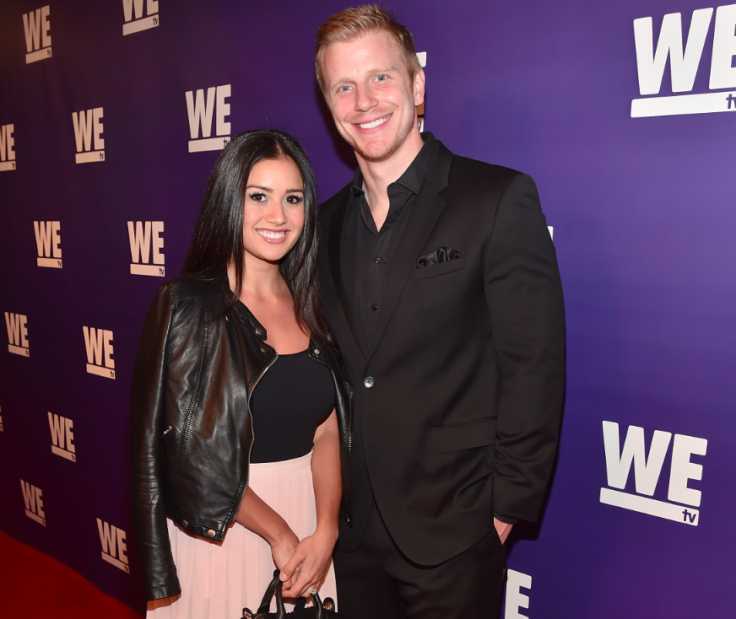 "Marriage Boot Camp" star Sean Lowe is overjoyed to become a father for the first time. The reality star shared some thoughts about fatherhood on his blog Thursday.
Lowe, 32, shared five bullet points. In one of them, he dished that he secretly hopes the child will be a boy. "Like most guys, I'm secretly rooting for a boy," he wrote, "But I know that if we have a girl, she will have me wrapped around her little finger from day one."
One heartwarming point he made was that he cannot wait to see his wife, Catherine Giudici, with their future child. "I've never met anyone who loves harder than my wife," he said. "This baby is going to have a mother who will love her with every ounce of her heart."
As for his own parenting, he hopes to be just like his own father. "My dad has shown me how to be a loving, fun, Godly father and now I have the responsibility of being the same kind of dad to my son or daughter," Lowe shared.
The thing he is looking forward to the most is having the baby fall asleep on his chest. "Sounds sweet right?" he asked readers.
Lowe plans to stay in touch with his fans and said he would return to his blog to answer some questions.
He and his wife made their announcement via social media Tuesday. "It's happening! I'm going to be a dad!" Lowe tweeted. Giudici added: "Hey baby."
The couple married January 2014 after they met on Season 17 of the "Bachelor." They returned to reality television to work on their relationship on Season 4 of "Marriage Boot Camp," which airs Fridays at 9 p.m. EST on We TV.
Follow me on Twitter @mariamzzarella
© Copyright IBTimes 2023. All rights reserved.