Seattle Mayor Tells Police To Permanently Down The Drones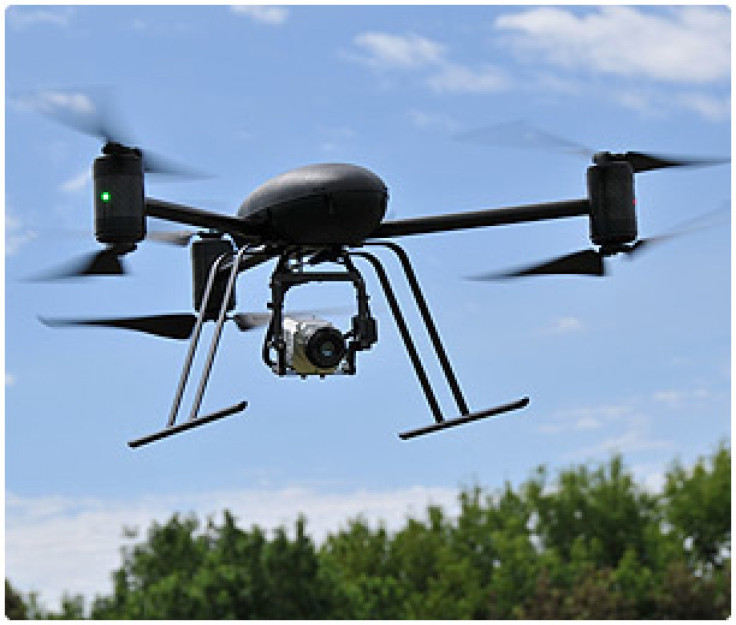 As concern mounts over the U.S. government's use of aerial drones, Seattle Mayor Mike McGinn on Thursday sent a clear message to his police department: Whatever the government does, the Seattle police will not use the unmanned airplanes.
McGinn's decision to order an end to the program came after protests from residents and privacy advocates. Seattle is now one of about a dozen places in America where the use of these unmanned security vehicles are being challenged.
Eleven states have already proposed anti-drone bills asking for a limit on such surveillance technology. Those states include Montana, Virginia, Oregon, Maine, Oklahoma, California, Missouri, Florida, North Dakota and Nebraska.
The Police Department had purchased two 3.5 pound Draganflyer X6 helicopter drones with federal grant money. McGinn said the unmanned aerial vehicles will be returned to the vendor.
McGinn released a statement saying he and Seattle Police Chief John Diaz agreed that "it was time to end the unmanned aerial vehicle program."
The police will instead "focus its resources on public safety and the community building work that is the department's priority."
That decision was welcomed by the American Civil Liberties Union.
"We're pleased with his decision," Doug Honig, communications director at ACLU in Washington, said in a telephone interview. "Seattle acquired the drones without any public discussion. There was no policy in place to protect privacy."
Honig said people were wondering why drones were being used for domestic law enforcement. "There's a big push to increase number of drones across America," he added.
According to a NBC News report last month, by 2015, drones may not be only used by the military or law enforcement. That's the year the Federal Aviation Administration, or FAA, is expected to release regulations for the use of unmanned aircraft in domestic airspace.
The report stated that when the regulations are in place, the FAA foresees some 10,000 commercial drones operating in America within five years.
"Drone technology is rapidly evolving," Honig said. "In the near future, domestic law enforcement drones will have much more capabilities to increase surveillance and intrusion of privacy."
He fears that such technology could contribute to creating a surveillance state. Domestic surveillance by drones may also call into play the Fourth Amendment, which guarantees against unreasonable search.
Among the things the Seattle Police was planning were to use the drones to provide camera images in crime, search-and-rescue operations and situations involving barricaded people and natural disasters, according to the Seattle Times.
Drones have been at the center of discussion this week, as senators on Thursday grilled John Brennan, the CIA counterterrorism expert who spearheaded the use of drones in the war against terrorism, in a confirmation hearing. President Barack Obama has nominated Brennan to run the CIA, but concerns have been growing over the use of drone warfare overseas.
Lawmakers have also been inquiring about the Obama administration's rationale for killing Americans suspected of supporting al Qaeda. The White House has agreed to let Senate intelligence committee members look at a confidential memo detailing the legal reasoning behind extrajudicial drone killings.
"The Obama administration owes it to the American public and to Congress to provide much more transparency about its legal doctrine," Robert J. Delahunty, associate professor of law at St. Thomas University Law School, Minneapolis, wrote. "This means that it should disclose Justice Department legal memos whenever possible. The Clinton administration, in which I served at [Office of Legal Counsel], did a much better job of that than Obama's people have done."
But Delahunty said it is necessary to draw a line when disclosure would compromise national security.
"I would expect previously classified memos to be heavily redacted if and when they are released, and I see no problem in that," he said.
But while information about how the U.S. conducts its drone operations remain known only to a tight group, Honig said Seattle's city government has learned a lesson "not to move forward with a program because federal money is behind it."
© Copyright IBTimes 2023. All rights reserved.