Seattle's Big Quake, DNA Editing, Gun Safety: Here Are A Few Of Our Favorite Long Reads From 2015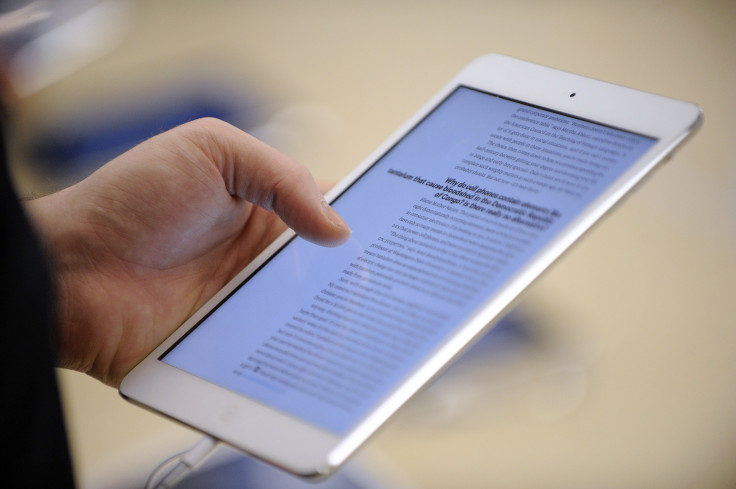 Some say we are living in the golden age of television, but the same could be said of journalism. In fact, if you're a journalism junkie, there was almost too much to read online in 2015.
Although there are plenty of 2015 "best of" lists out there — Longform.org has a great roundup, as does Longreads.com — we realized there are a bunch of great stories from this past year that you may have missed. So we're posting a few of our best picks here. (And yes, we admit we're playing favorites: We've included a few International Business Times selections, too.) Enjoy.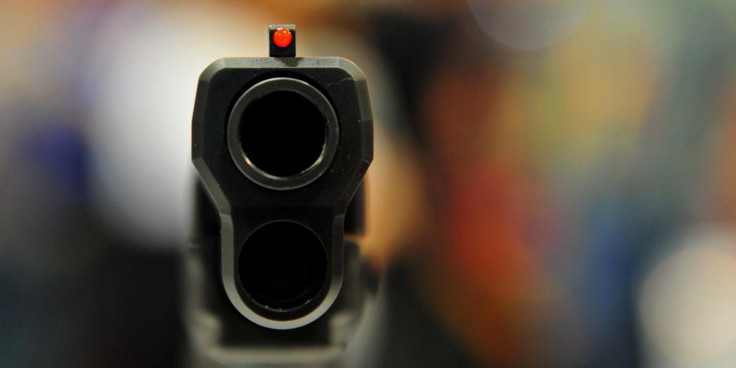 International Business Times: Bullets Beyond Recall
Summary: The government regulates the safety protocols of pretty much every household item, from toaster ovens to Murphy beds. But guns? Not so much.
Money quote: "As the United States grapples with a rash of mass shootings, some are calling for tighter laws limiting who can purchase firearms — a politically controversial subject that has yielded more rhetoric than legislation. But another, lesser-known dynamic effectively shelters gun manufacturers from government oversight: Under legislation dating back to the 1970s, Congress has consistently adopted positions championed by the gun lobby and the National Rifle Association, writing special provisions that have effectively exempted firearms from regulation by consumer watchdog agencies."
Wired: Easy DNA Editing Will Remake the World. Buckle Up.
Summary: Genetic engineering is on the brink of something we've never seen before. This Wired feature is a must-read on the subject.
Money quote: "[Crispr] could at last allow genetics researchers to conjure everything anyone has ever worried they would — designer babies, invasive mutants, species-specific bioweapons and a dozen other apocalyptic sci-fi tropes. It brings with it all-new rules for the practice of research in the life sciences. But no one knows what the rules are — or who will be the first to break them."
BuzzFeed: How An American Tourist Lost His Passport In Istanbul And Was Sucked Into Syria's War
Summary: Mike Giglio of BuzzFeed traces the unlikely journey of a passport, stolen in Istanbul, into the hands of an ISIS fighter.
Money quote: "In this world — one of smugglers, criminals, refugees and spies — stolen passports are a valuable commodity. Syrians die by the crowded boatload trying to reach Europe's shores, but a Western passport offers a chance at salvation far removed from the dehumanizing journey by sea. With a passport like Neher's in hand, a Syrian whose own identity has been shattered in the conflict can take on a new one, for a few hours, and board a plane."
Philadelphia Magazine: What Happened After My Kidnapping
Summary: A man revisits the night he was kidnapped 10 years ago.
Money quote: "The gun cocked over my head. I tried counting to eight, but all I could hear was the hammer sliding, the click-clack of a roller coaster approaching the top of a hill. I waited to die, and I prayed."
Matter: The Murder House
Summary: This home in Los Angeles might just be America's most haunted house.
Money quote: "Two nights later the alarm kept going off at my house on my back door. But there was no one there. It was like the ghost was following us."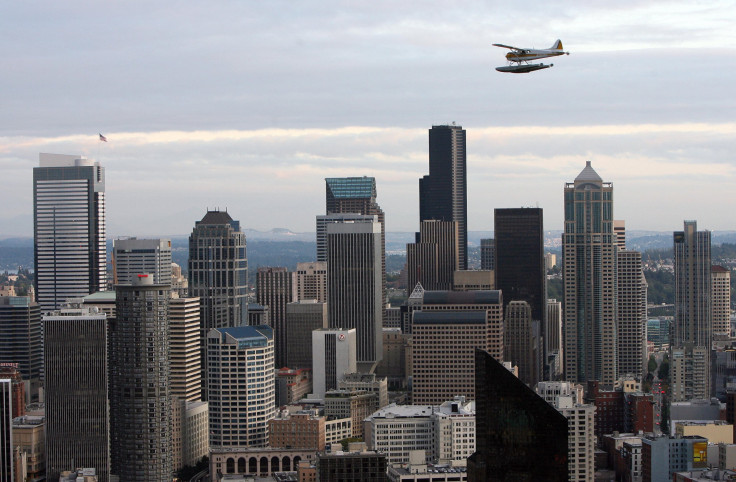 The New Yorker: The Really Big One
Summary: Basically, don't live in Seattle or Portland. A giant earthquake (and tsunami) will destroy the region.
Money quote: "FEMA projects that nearly 13,000 people will die in the Cascadia earthquake and tsunami. Another 27,000 will be injured, and the agency expects that it will need to provide shelter for a million displaced people, and food and water for another 2 1/2 million. 'This is one time that I'm hoping all the science is wrong, and it won't happen for another thousand years,' Murphy says."
The New York Times: ISIS and the Lonely Young American
Summary: A young recruit is wooed by ISIS over social media.
Money quote: "So on his guidance, Alex began leading a double life. She kept teaching at her church, but her truck's radio was no longer tuned to the Christian hits on K-LOVE. Instead, she hummed along with the ISIS anthems blasting out of her turquoise iPhone and began daydreaming about what life with the militants might be like."
The Atavist: Whatsoever Things Are True
Summary: A true-crime story that transcends a tale about a mysterious murder and delves into the trenches of America's justice system.
Money quote: "Kerstein asked a judge to issue a warrant; accompanied by his family, Porter turned himself in. He was innocent, he said, and could prove it. The cops had the wrong man."
Matter: American Horror Story: The Cecil Hotel
Summary: This is what happens when an abduction caught on camera goes viral.
Money quote: "The prevailing online opinion was that Elisa Lam had been murdered. That was my first instinct too: A young woman traveling alone vanishes from a seedy hotel with a notorious past on LA's Skid Row, then is found two weeks later floating inside a water tank on the roof. It's a logical assumption. But as weeks passed, and no suspects emerged, the story grew murkier."
The New York Times: The Agency
Summary: In Russia, the online trolls mean business.
Money quote: "In April, I went to St. Petersburg to learn more about the agency and its brand of information warfare, which it has aggressively deployed against political opponents at home, Russia's perceived enemies abroad and, more recently, me."
Bloomberg Businessweek: The CEO Paying Everyone $70,000 Salaries Has Something to Hide
Summary: Dan Price became the uber-famous (and much praised) CEO who raised his employees' salaries to $70,000. But he might not have been truthful about the reasons behind the pay hike.
Money quote: "It's a poignant story, one that I almost wrote. Until I realized Price knew more than he was letting on."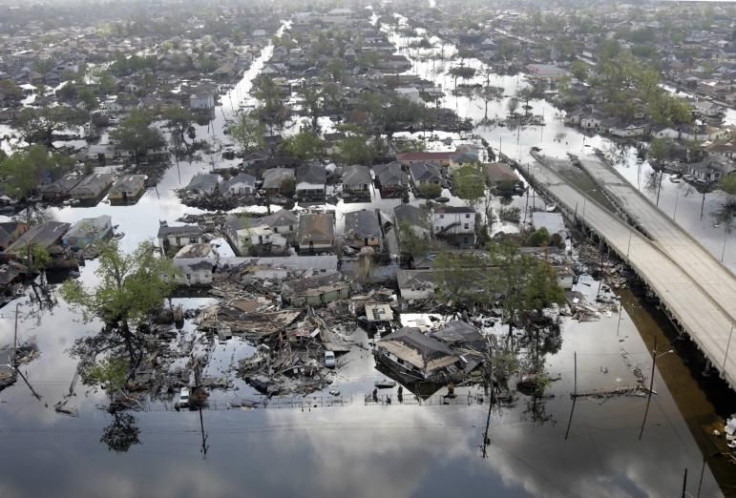 International Business Times: The Long Road Home
Summary: Ten years after Katrina, people are still struggling to rebuild. IBT's Joel Warner takes a fascinating (and infuriating) dive into the broken promises of post-Katrina life in New Orleans.
Money quote: "'My house came a long way, but it's not what I want it to be,' said Gueringer, her large hoop earrings swinging as she gestures angrily. 'Parts of my house I love, but other parts drive me crazy. I don't know when it will ever be fully repaired.'"
FOR FREE to continue reading
✔️ Unlock the full content of International Business Times UK for free
offer available for a limited time only
✔️ Easily manage your Newsletters subscriptions and save your favourite articles
✔️ No payment method required
Already have an account? Log in
© Copyright IBTimes 2023. All rights reserved.