SEC, FTC Object To Voyager Digital's Asset Sale To Binance.US Amid Ongoing Investigation
KEY POINTS
Voyager Digital filed for Chapter 11 bankruptcy on July 6, 2022
Voyager filed its first restructuring plan in August, its second plan in October and its third plan in December 2022
Judge Wiles unconditionally approved the crypto lender's restructuring plan on Jan. 13
The Securities and Exchange Commission (SEC) and the Federal Trade Commission (FTC) have filed objections to the court on Binance.US purchasing Voyager Digital's assets.
The SEC filed a new objection against the sale of Voyager Digital's asset to Binance.US following the limited objection it filed in January. In a court filing, the financial regulator argued that there is an insufficient explanation of how Binance.US would ensure that no third parties would have access to customers' wallets or assets.
In its objection submitted to the court Wednesday, the FTC said it is against Voyager Digital's third attempt at a bankruptcy restructuring plan since it would unlawfully remove accountability from the company and its executives for potential fraud, willful misconduct, or gross negligence.
FTC attorney Katherine Johnson called the plan of the bankrupt crypto lender a "disguised discharge" and informed the court that the agency has been looking into the company "for their deceptive and unfair marketing of cryptocurrency to the public."
"The FTC has commenced an investigation into certain acts and practices of Debtors and Debtors' employees, directors, and officers, for their deceptive and unfair marketing of cryptocurrency to the public," the court filing read.
Moreover, the FTC also requested the court to exclude sections of the proposal that would enable the company and its former employees to go scot-free. It argued that by not mentioning false representations and pretenses as among the misdemeanors for which the crypto lender's employees can be held liable, the crypto lender's bankruptcy plan prevents government agencies like the FTC from serving punishments or penalties against parties violating the rules.
The FTC also argued that Voyager Digital's "proposed plan cannot be confirmed because it violates the Bankruptcy Code and relevant case law."
Should Judge Michael Wiles confirm the proposed plan without amendments, the FTC could be stopped from pursuing legal actions against the bankrupt crypto lender or issuing penalties against its former executives and employees.
Voyager Digital filed for Chapter 11 bankruptcy on July 6, 2022, following the tumultuous plummet in the prices of digital currencies, which left it unable to redeem withdrawals from its customers. Voyager filed its first restructuring plan in August, its second plan in October and its third plan in December of that year.
Judge Wiles unconditionally approved the crypto lender's restructuring plan on Jan. 13 this year and set a hearing for its confirmation on March 2.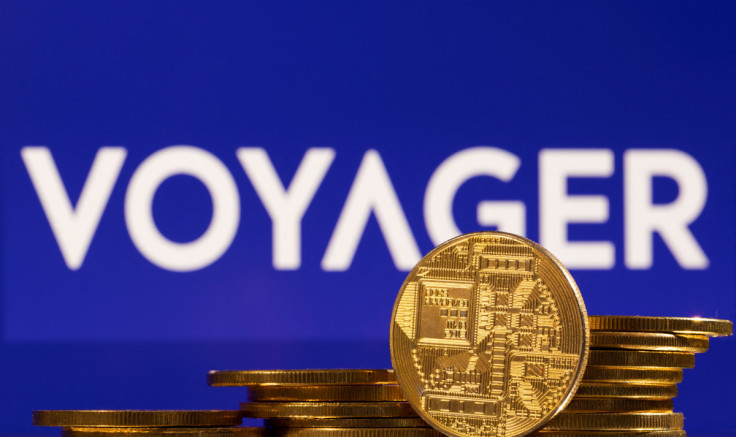 © Copyright IBTimes 2023. All rights reserved.