Voyager Digital Defends Billionaire Mark Cuban; Seeks Stay Of Lawsuit Against Him, CEO
KEY POINTS
The case was filed by the Moskowitz Law Firm on Aug. 10
Voyager Digital filed for bankruptcy in July
The FDIC and FRB had called out Voyager for spreading 'false and misleading' claims
Voyager Digital, a crypto asset broker currently undergoing bankruptcy proceedings, has asked the court for a litigation stay on the lawsuit filed by investors against billionaire Mark Cuban and Voyager CEO and founder Stephen Ehrlich.
Earlier this month, Cuban was slapped with a class-action lawsuit for allegedly enticing consumers to invest in Voyager Digital, which the prosecution claimed is a "Ponzi scheme." The case was filed by the Moskowitz Law Firm at the U.S. District Court in Southern Florida on Aug. 10.
On Monday, lawyers of the crypto asset broker requested the bankruptcy court to stop the lawsuit filed against Ehrlich and Cuban, leveraging on the Chapter 11 protection, a report claimed. Voyager's counsel reportedly argued that both Cuban and Ehrlich are connected to the same lawsuit filed by the same plaintiffs against the company.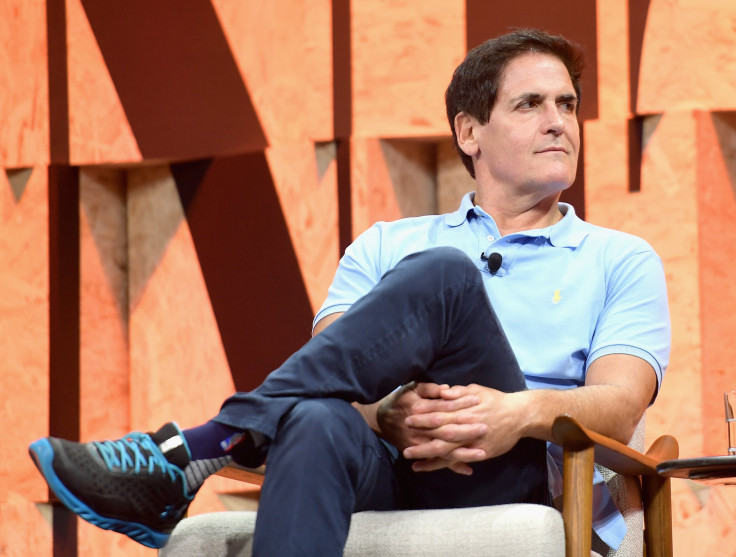 Lawsuits against companies undergoing bankruptcy proceedings are stayed automatically, which means filing for Chapter 11 prevents legal actions, including lawsuits related to debt collection. Unfortunately, this does not apply to third parties and company executives, but bankruptcy judges, however, have the prerogative to extend the protection to other involved parties.
The lawsuit filed earlier this month accused Cuban of misrepresentation when he did not reveal the commission of cryptocurrency trades he made on Voyager Digital. Moreover, the billionaire allegedly showed strong support and endorsed the partnership of his company with the crypto asset broker at a press conference of Dallas Mavericks, a team Cuban owns.
"The defendants went to great lengths to use their experience as investors to dupe millions of Americans into investing — in many cases, their life savings — into the Deceptive Voyager Platform and purchasing Voyager Earn Program Accounts ("EPAs"), which are unregistered securities," the complaint read.
"Put differently, the Deceptive Voyager Platform was a massive Ponzi scheme, and it relied on Cuban's and the Dallas Mavericks' vocal support and Cuban's monetary investment in order to continue to sustain itself until its implosion and Voyager's subsequent bankruptcy," the class-action lawsuit further claimed.
Voyager Digital filed for bankruptcy in July underlining "prolonged volatility and contagion in the crypto markets" and 3AC's default on a loan to one of its subsidiaries. In the same month, the Federal Deposit Insurance Corporation (FDIC) and the Federal Reserve Board (FRB), in a press release, called out the crypto asset broker for spreading "false and misleading" claims on its mobile app, websites and social media accounts.
"FDIC and Federal Reserve Board issue letter demanding Voyager Digital cease and desist from making false or misleading representations of deposit insurance status," the press release stated at the time.
The "false and misleading" claims included statements that "Voyager itself is FDIC-insured; customers who invested with the Voyager cryptocurrency platform would receive FDIC insurance coverage for all funds provided to, and held by, Voyager, without reference to the insured depository institution account; and The FDIC would insure customers against the failure of Voyager itself."
The press release further said that "these representations are false and misleading," adding that "based on the information gathered to date, it appears that these representations likely misled and were relied upon by customers who placed their funds with Voyager and do not have immediate access to their funds."
© Copyright IBTimes 2022. All rights reserved.
FOLLOW MORE IBT NEWS ON THE BELOW CHANNELS