Second Stimulus Check: Deal On $1,200 Payments Stalled After Last-Minute Disagreements
KEY POINTS
Americans are likely to receive a second stimulus check worth $1,200 per individual despite Thursday's delayed rollout
Mnuchin indicates second round of stimulus checks will primarily work the same as the first
Senate Republicans oppose continuing $600 weekly unemployment benefit that expires July 31
Senate Republicans appeared to clear all the hurdles for their forthcoming COVID-19 relief package, including a second round of stimulus checks for Americans, before last-minute dealing put Thursday's anticipated rollout on hold.
According to the New York Times, several issues delayed the unveiling of an apparent earlier agreement with the White House, such as the Senate Democrats' push to extend the $600 weekly unemployment benefit that expires at the end of this month, and Senate Republicans' wish to limit the benefit to those earning $40,000 or less. Other issues include the White House's push to include money for rebuilding the F.B.I. headquarters in Washington.
However, there is broad bipartisan support for another round of stimulus checks. The one-time stimulus check will amount to $1,200 for an individual for those making up to $75,000 a year, and $500 per child up to three. This is the same amount provided in the Democrat's $2.2 trillion CARES Act (the third stimulus package) signed into law on March 27.
Treasury Secretary Steve Mnuchin said other parts of the GOP's stimulus package will be broadly similar to the ones in the CARES (Coronavirus Aid, Relief, and Economic Security) Act. He said the GOP stimulus proposal will carry much of the same language as in the CARES Act, according to The Hill.
"We're talking about the same provision as last time, so our proposal is the exact same proposal as last time," said Mnuchin. Mnuchin also announced a "fundamental agreement" between the White House and Senate Republicans on the GOP's $1 trillion fourth coronavirus relief package.
CARES provides a one-time $1,200 check to Americans earning up to $75,000 per year. The relief amount was progressively decreased until an income level of $99,000 per year, when it was eliminated.
CARES also provides $600 per week for those receiving unemployment benefits, but that provision is set to expire July 27. This amount is in addition to monetary benefits allotted by a state.
CARES provides $300 billion in one-time cash payments to individuals. It also allots $260 billion in increased unemployment benefits and the creation of the Paycheck Protection Program (PPP), which makes possible forgivable loans to small businesses.
In an effort to limit the cost of their fourth stimulus package to about $1 trillion, Senate Republicans demanded the checks be sent to people making around $40,000 a year, effectively reducing the number of those qualified to receive the money. They also want to eliminate the $600 unemployment benefit.
Congressional Democrats fought the move to cap recipients at $40,000, one of the key issues that have bogged down the talks.
"I think families making over $40,000 probably need assistance ... depending on their family situation," said House Speaker Nancy Pelosi, D-Calif.
In contrast, Senate Majority Speaker Mitch McConnell, R-Ky., pushed the $40,000 limit.
"I think the people that have been hit the hardest are people who make about $40,000 or less," according to McConnell a few weeks ago. "Many of them work in the hospitality industry. ... That could well be a part of it."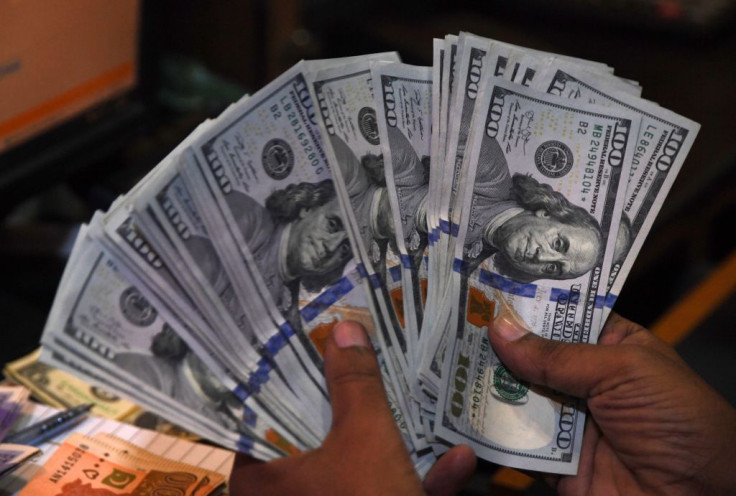 © Copyright IBTimes 2023. All rights reserved.
FOLLOW MORE IBT NEWS ON THE BELOW CHANNELS