Second Stimulus Check: Trump Says Payments Could Be 'Higher' Than $1,200
KEY POINTS
Senate Republicans propose retaining the $1,200 amount for a second round of economic impact payments
Trump touts the idea of increasing the amount of the stimulus checks but did not give a figure
President's last-minute proposal comes as Republicans and Democrats try to hammer out a deal
President Donald Trump wants Senate Republicans to boost the second $1,200 stimulus payments proposed in the GOP's HEALS Act, but he doesn't know how much he wants.
Trump was in Odessa, Texas on Wednesday for a fundraiser and a visit to an oil rig owned by Double Eagle Energy Holdings. He talked to members of the energy industry at the rig site and signed pipeline permits allowing Texas oil firms such as Double Eagle to export oil to Mexico.
Interviewed later by Katie Orth of Big 2 News KMID, Trump was asked if he thought the second round of $1,200 COVID-19 relief stimulus checks proposed by Republicans is enough.
"We're going to see it may go higher than that actually," replied Trump.
Asked about the amount, Trump said he'd "like to see it be very high" but did not give a specific number.
Trump said he wanted a larger amount "because I love the people. I want the people to get it."
"We had the greatest economy we've ever had and we had to close it up because, you know, we had to do it," he said. "We saved millions of lives by doing that but now we're bringing it back. And now it's going to come back. We gotta take care of the people in the meantime."
Getting Senate Republicans to agree to a larger amount larger than $1,200 is a stretch given the aim of their $1 trillion HEALS Act (Health, Economic Assistance, Liability Protection and Schools Act) they rolled out Monday is to keep the economy going at the least possible expense.
House Democrats want $3 trillion for their HEROES Act (Health and Economic Recovery Omnibus Emergency Solutions Act), which was passed by the House on May 15. Democrats and Republicans remain deadlocked over the final form of the fourth stimulus package.
A major sticking point is whether to continue the $600 weekly unemployment benefit found in the CARES Act signed into law March 27. Republicans want the amount reduced to $200; Democrats want to retain the original sum.
"We don't have an agreement on anything," Treasury Secretary Steve Mnuchin said Wednesday after meeting with Senate Minority Leader Chuck Schumer, D-N.Y., and House Speaker Nancy Pelosi, D-Calif.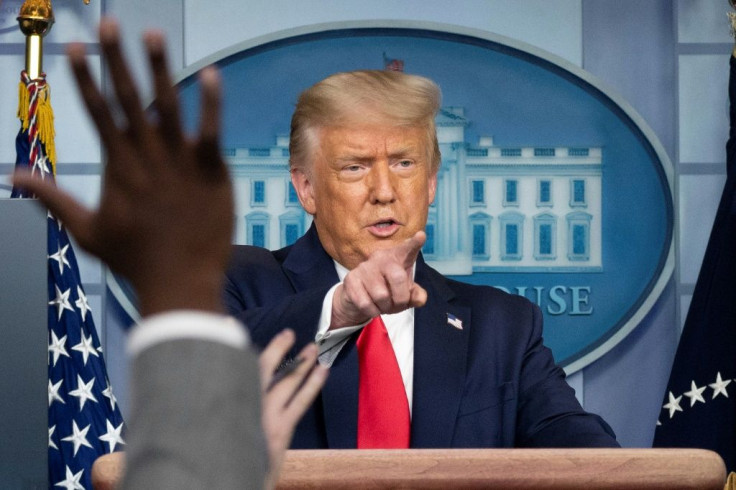 © Copyright IBTimes 2023. All rights reserved.