Second Stimulus Check: Trump Wants Democrats, GOP To Pass COVID-19 Relief Bill
KEY POINTS
Trump pressured Congress to pass a coronavirus stimulus package
In a tweet, he urged Democrats and Republicans to 'work together'
The two parties have failed to reach an agreement on the next stimulus relief bill
President Donald Trump on Saturday pressured Congress to pass a coronavirus stimulus bill that would include a second round of direct payments of up to $1,200 per person.
Trump, who is currently receiving treatment for COVID-19 at Walter Reed National Medical Center, tweeted his support for a stimulus bill and urged lawmakers to "work together and get it done," Forbes reported.
The president's tweet comes after weeks of deliberations and tug-of-war between his advisers and Democratic leaders. The two sides have failed to strike a deal as Democrats push for a sweeping coronavirus relief package and Republicans voice concerns over spending.
On Thursday, House Speaker Nancy Pelosi and Treasury Secretary Steven Mnuchin agreed any deal would include another round of stimulus payments as part of a relief package as they continued bipartisan talks to reach an agreement on other issues.
The House of Representatives also passed a revised COVID-19 relief bill that called for spending $2.2 trillion, including the $1,200 stimulus payment, $600 weekly unemployment benefits, and aid for airlines and restaurants.
There is strong bipartisan support to provide another round of direct payments and bring money to millions of families. Both Democrats and Republicans have also agreed on potentially opening up qualifications to make more people eligible for the payments.
According to Diario AS, U.S. citizens and resident aliens who have an adjusted gross income of no more than $75,000 (or $150,000 for married couples filing joint claims) would receive $1,200. Individuals earning less than $40,000 a year will also be prioritized in the second round of direct payments.
In August, Treasury Secretary Steven Mnuchin said the Internal Revenue Service (IRS) and Treasury Department could send out stimulus payments faster than the first round, beginning about one week from the time Trump signs the legislation, CNET reported.
"I could get out 50 million payments really quickly" and start making payments a week after a bill is signed," he added.
Senate Majority Leader Mitch McConnel has suspended Senate votes until Oct. 19. However, he would give senators a 24-hour notice to return and vote if the new legislation is ready to vote on in the next two weeks.
The House of Representatives is also on recess after passing a new stimulus bill on Oct. 1. They can reconvene any time to vote if needed.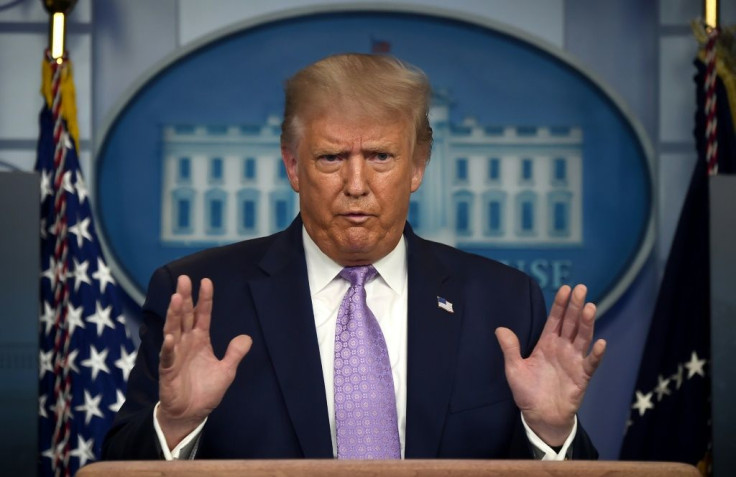 © Copyright IBTimes 2023. All rights reserved.