Second Stimulus Check Update: Pelosi's Not Giving Up On Coronavirus Relief Before Nov. 3 Election
KEY POINTS
Pelosi is optimistic that they can strike a deal on another coronavirus relief package before Election Day
The California Democrat also slammed Trump, saying he could pass a bill "if he wants to"
Pelosi sent the White House a list of concerns, including liability protections and federal aid to local and state governments
House Speaker Nancy Pelosi said she's not giving up on reaching an agreement with Treasury Secretary Steven Mnuchin on another coronavirus relief package before the Nov. 3 election.
On Friday, Pelosi sent the White House a list of concerns, which the administration is expected to respond Monday, according to the Chicago Tribune. Several issues included were liability protections for businesses and federal aid to local and state governments.
While the California Democrat remains optimistic, Mnuchin said there are still "significant differences" remaining, suggesting that the chances of reaching a deal before the presidential election may be bleak.
The Treasury Secretary and Pelosi have failed to come to an agreement on spending measures for a $2 trillion package for months.
When Pelosi appeared in an interview with MSNBC on Thursday, she told "Morning Joe" host Joe Scarborough that a bill could be passed before the election if that's what "the president wants."
Mnuchin fired back at the Democrat's comments on Friday, telling reporters that the White House has already "offered compromises."
"The speaker, on a number of issues, is still dug in," Mnuchin said. "We've made lots of progress in lots of areas but there's still some significant differences that we're working on."
President Trump slammed Pelosi during the final presidential debate on Thursday night. He claimed the California Democrat was getting in the way of a stimulus package, Business Insider reported.
"Nancy Pelosi does not want to approve it," Trump said. "We are ready, willing, and able to do something."
With the November election looming, millions of Americans are facing difficulties paying for necessary expenses, including food, rent, and mortgages. However, if Pelosi and Mnuchin can strike a deal and a vote takes place before the election, a second round of $1,200 stimulus checks could still be delivered before the end of 2020.
Should a new coronavirus relief bill pass the Senate and get signed into law, more Americans, including people who are incarcerated, could be eligible to receive direct payments. The next bill could also expand the definition of "dependents" to include people named on tax returns, regardless of age.
Children could receive double the payout, up to $1,000, according to CNET. A change in marital status, depending on several variables, also could result in larger payments, and people who share custody of a child may be entitled to extra payments.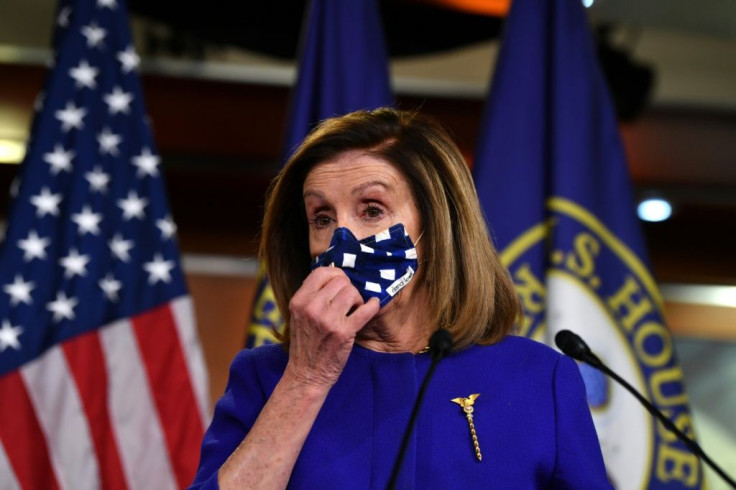 © Copyright IBTimes 2023. All rights reserved.