Secret FBI Files On Martin Luther King Jr. Surface From JFK Assassination Files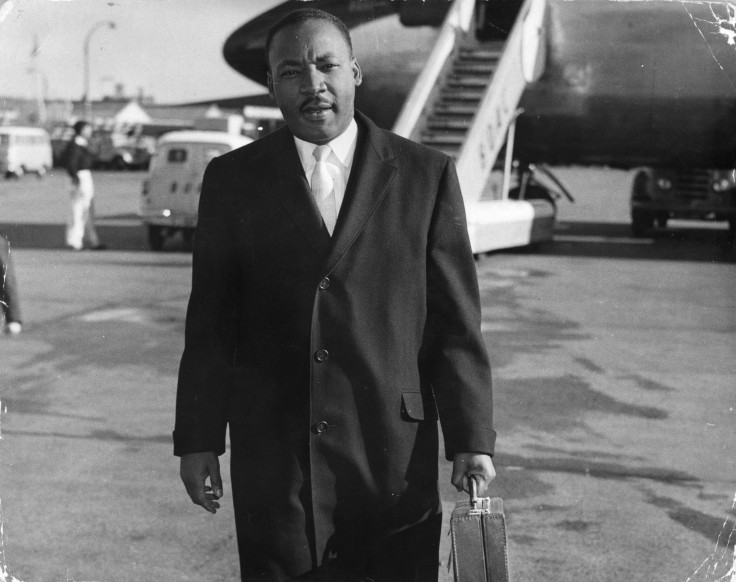 A declassified 20-page document from the John F. Kennedy files released Friday included explosive allegations against civil rights leader Martin Luther King Jr.
The March 12, 1968, examination, entitled "Martin Luther King, Jr. A Current Analysis," was a part of an additional 676 documents that have been released by the National Archives. This is the third time that the National Archives released a batch of classified documents from the JFK files.
The FBI document alleged that King had communist ties, was linked to financial misconduct, and had been involved in numerous extramarital affairs, as well as having a child out of wedlock. It has not been confirmed whether or not the information reported in the documents is legitimate, but does confirm the widely held theory that FBI director J. Edgar Hoover, who held the office from 1935 to 1972, was suspicious and obsessed with King.
"Throughout the ensuing years and until this date King has continued to carry on his sexual aberrations secretly while holding himself out to the public view as a moral leader of religious conviction," the document read.
King's sexual activity was deemed as "unnatural" and "abnormal," even reporting on an apparent "two-day drunken sex orgy." The examination also claimed that King engaged in an affair with folk singer Joan Baez.
The analysis concluded by questioning whether King should have been a recipient of the Nobel Peace Prize on Oct. 14, 1964.
"These facts about the Nobel Peace Prize winner make his remarks seem incongruous when he replied after winning this cherished award, 'History has thrust me into this position,'" the document reads. "It would be both immoral and a sign of ingratitude if I did not face my moral responsibility to do what I can in the civil rights struggle.'"
The FBI's interest in King's life heightened following his famous "I Have A Dream" speech on the March on Washington in August 1963. Hoover had an investigation conducted on the civil rights advocate primarily to determine whether he was linked to the Communist Party, a long-held conspiracy. The agency didn't find King's alleged ties to the communist party, but did assert that King and his organization were "made-to-order" to achieve Communist objectives.
"When we look closely at this, what we see is that there is a person who is trying his best to damage Martin Luther King's reputation," Clayborne Carson, the director of the Martin Luther King Jr. Research and Education Institute, told Anderson Cooper of Hoover during a CNN interview Friday.
The Kennedy-led White House was also investigating King because his adviser Stanley David Levison and employee Jack O'Dell were secret Communist Party operatives.
© Copyright IBTimes 2023. All rights reserved.