SEC's Gensler Changing Course? Chairman Suggests AI's A Regulatory Priority Over Cryptocurrency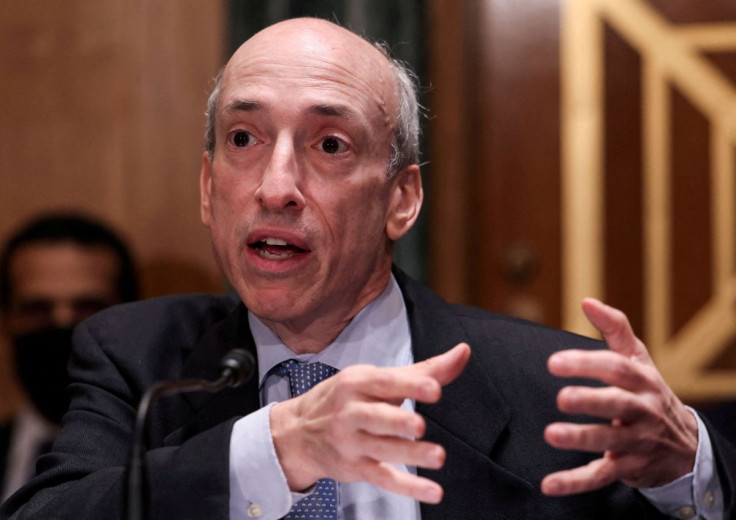 Gary Gensler, the currency chairman of the U.S. Securities and Exchange Commission (SEC), has suggested that the financial regulator will now prioritize artificial intelligence (AI) over cryptocurrency because of the former's "transformative" power.
Gensler, who has gained notoriety in the cryptocurrency industry over the past months because of the series of regulatory enforcement actions against various crypto businesses and personalities, is seemingly shifting its focus from cryptocurrency to artificial intelligence, an emerging tech that, according to him, is the "most transformative technology of this generation" that requires preparation for its influence on financial markets, hence "warrants the hype."
"There's a 'there' there—we can get to crypto later. We're taking so much of what we humans do on a daily basis and automating it," Gensler said, according to Bloomberg.
The SEC chairman discussed the multiple risks the AI boom could bring to financial markets, which include mass automation that can have a wide range of consequences for trillions of dollars worth of assets being traded in the market.
Gensler made similar comments about AI in his speech earlier this week at the National Press Club. "A.I. is the most transformative technology of our time, on par with the internet and mass production of automobiles," he said, fearing there will be "macro challenges for society" as emerging technology starts to roll out in the public.
He also noted at the time that "A.I. may heighten financial fragility," before adding that the technology could play a crucial role in the "after-action reports" of the next financial crisis, emphasizing that AI could be as big a deal as the start of the internet in the mid-90s or the birth of the modern automobile in the 1800s.
"The possibility of one or even a small number of AI platforms dominating raises issues with regard to financial stability, Gensler said.
"While at MIT, Lily Bailey and I wrote a paper about some of these issues called 'Deep Learning and Financial Stability.' The recent advances in generative AI models make these challenges more likely," the SEC chairman added.
Even as Gensler now wants to prioritize AI, it does not mean the SEC will no longer hover over the cryptocurrency industry.
Last month, the SEC chairman said, "We're going to continue to try to bring firms that may not be into compliance without prejudging any one of them and trying to ensure that we protect the investing public."
Recently, Gensler, talking about the cryptocurrency industry, said that "there's a lot of non-compliance in this field and that the platforms themselves where trading is occurring in various crypto tokens."
"Though some of it comes under the Securities laws, currently they're not necessarily compliant with those time-tested protections against fraud and manipulation," he added.
© Copyright IBTimes 2023. All rights reserved.