'Seirei Gensouki – Spirit Chronicles' Episode 5 Live Stream Details: How To Watch Online [Spoilers]
KEY POINTS
Rio and Latifa bond with each other
Rio encounters a mysterious silver wolf
"Seirei Gensouki - Spirit Chronicles" Episode 5 is airing Monday
Rio learns about Latifa's master who is likely behind the recent attack on him. In "Seirei Gensouki - Spirit Chronicles" Episode 5, Latifa and Rio's hideout is surrounded by unknown beings. The new episode is called "Forest of Spirits."
The preview teaser of Episode 5 of "Seirei Gensouki - Spirit Chronicles" shows Rio encountering a silver wolf. It is likely they will come under attack and Rio would do anything to save his new friend Latifa from the wolf and the other mysterious forces.
In the last episode of the anime, Rio left the royal capital and embarked on his journey to the neighboring kingdom named Galarc.
He arrived at the Amande Market Town and was pleasantly surprised to see a shop selling pasta. The owner, who was also the cook, informed him about how Lady Liselotte invented something using wheat and called it noodles.
Rio wondered if Liselotte, who governed Amade, was from where he came from.
"After bidding farewell to Celia, Rio has left the kingdom of Beltrum and arrived in the market town of Amande in the neighboring kingdom of Galarc. The food stalls near the castle gates sell dishes called 'pasta' and 'manjuu', leading Rio to think that the person who developed them, Liselotte, might have memories of living in Japan, as he does. After leaving the town and entering the forest, Rio comes across a young girl collapsed in his path... In the moment that he approaches and calls out to her, the girl opens her eyes and thrusts a knife at him!" read the synopsis of Episode 4, according to Crunchyroll.
The cast of "Seirei Gensouki - Spirit Chronicles" anime includes Yoshitsugu Matsuoka as Rio/Haruto Amakawa, Asuka Nishi as Alma, Yukina Shutou as Orphia, Yuuki Kuwahara as Aishia, Tomori Kusunoki as Latifa, Sayumi Suzushiro as Christina Beltrum, Sayaka Kaneko as Roanne Fontaine, Sayaka Harada as Miharu Ayase, Koji Yusa as Reiss Vulfe, Kenji Hamada as Alfred Emerle, Kaede Hondo as Flora Beltrum, Hiyori Nitta as Sara, Atsushi Tamaru as Charles Arbor and Akane Fujita as Celia Claire.
Fans can watch "Seirei Gensouki - Spirit Chronicles" Episode 5 online on Crunchyroll. The episode will live stream in Japanese with English subtitles Monday.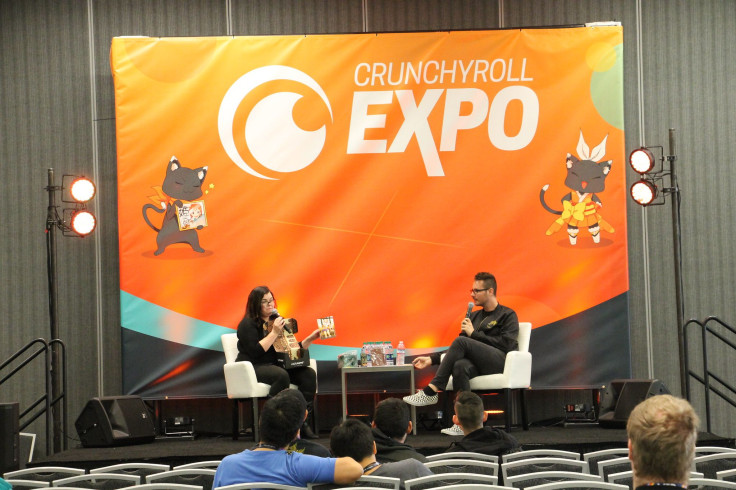 © Copyright IBTimes 2023. All rights reserved.