Selena Gomez, Jennifer Aniston Talk About Friendship, First Meeting In Bathroom [WATCH VIDEO]
KEY POINTS
Jennifer Aniston and Selena Gomez talk about their friendship
Jennifer Aniston and Selena Gomez's first meeting was in a bathroom
Jennifer Aniston and Brad Pitt are sending a clear message about their deep love
Selena Gomez and Jennifer Aniston talked about their friendship.
Last week, Gomez shared a snap of her with Aniston on Instagram. It was taken during her interview on the "Ellen DeGeneres Show" when Aniston guest-hosted. During their discussion, they recalled their first meeting which happened in a bathroom, with Gomez still remembering the incident vividly.
"Well, nobody knew who I was, and you were in the bathroom, wearing a black dress," Gomez said.
Aniston responded that it was "weird." Apparently, the "Murder Mystery" star was only joking because she frequently wears black dresses. In fact, she wore a stunning black strapless gown with a set of stunning diamonds at the Golden Globes 2020.
"And I think we were at Vanity Fair something event, and I was there with my mom, and I walked into the bathroom and I saw you, and you were just like so nice. You just walked out of the bathroom and you were going back, and my heart like, stopped. And I freaked out and I ran to my mom and I was like, 'oh my god, I just saw Jennifer Aniston.' I was like, 'oh my god.'"
Aniston asked Gomez if they had a pleasantry and hoped that she saw her washing her hands. The "Lose You To Love Me" singer assured Aniston that she was very friendly during their encounter. "You were everything that I wanted," Gomez told Aniston which made the latter respond with, "Bless your heart."
On the other hand, Aniston has nothing but praises for Gomez. The "Friends" alum said that Gomez has been so sweet and is a "genuine fan." Aniston was even amazed at their friendship.
"We've known each other for years. You've been to my house. We've had pizza. Girl after my own heart, do we love a pizza or what? We love a pizza," Aniston said. Gomez gave a positive response and sad, "Yes, we do."
In related news, Aniston and Brad Pitt were reportedly sending a clear message about their deep love for each other during their sweet reunion at the SAG Awards. An insider said that the connection they share is growing stronger than ever.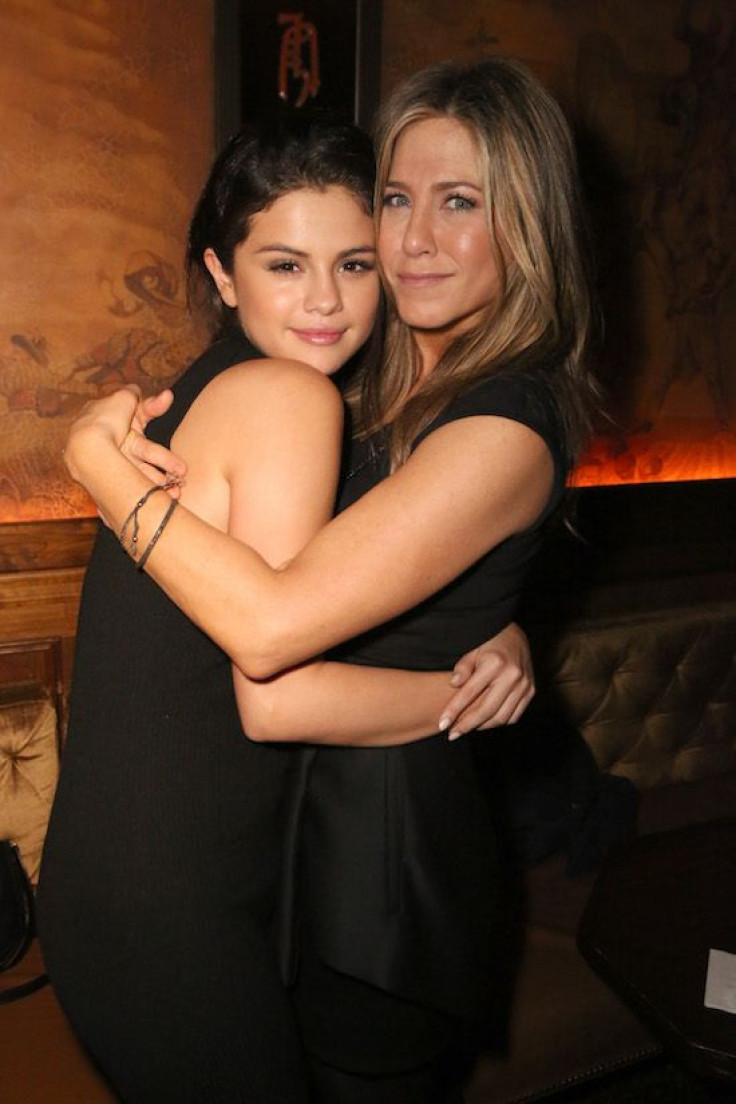 © Copyright IBTimes 2023. All rights reserved.