Angelina Jolie Reportedly Taking Revenge On Brad Pitt After Sweet Reunion With Jennifer Aniston
KEY POINTS
Angelina Jolie wants to take a bitter revenge on Brad Pitt for reuniting with Jennifer Aniston at the SAG Awards
Jennifer Aniston has already forgiven Brad Pitt and Angelina Jolie from their past issues
Angelina Jolie won't let Brad Pitt and Jennifer Aniston's reunion affect her
Angelina Jolie is reportedly taking revenge on Brad Pitt for his sweet reunion with Jennifer Aniston.
A few weeks back, Pitt and Aniston had a powerful and sweet reunion at the SAG Awards. According to reports, his second ex-wife wasn't happy at the sight of seeing her ex-husband smiling lovingly with his first ex-wife. Jolie is allegedly plotting revenge directed at Pitt.
"She's outraged over the way Brad is behaving with Jen, smearing their friendship all over the place," a source told Globe.
"Seeing Jen touch Brad in that familiar way and his response in kind, confirms her suspicions Jen's been after Brad in a big way and that he's more than open to the possibility! She's enraged by the treatment she's getting from the town."
The source added that Jolie's fury has reached an all-new level as Pitt and Aniston seem to have reunited and celebrated her downfall. Another source told Life & Style that it wasn't good that the "Maleficent" star felt that way because she might hit back at Pitt with millions for their divorce settlements. Several also warned Pitt to refrain from doing anything that would make Jolie livid.
"It's not good for Brad that she's angry. Angie will either get what she wants or she'll make his life miserable," an insider told the publication. "Everyone is warning Brad to stop pushing Ange's buttons, even Jen."
However, one should take the reports with a grain of salt because Pitt and Aniston are only friends and are not dating, according to more credible sources. Also, the three of them have already moved on from their past issues.
There are speculations that Aniston reignited her feud with Jolie after she was seen with Pitt at the awards ceremony. However, the "Murder Mystery" actress also already said that she wanted to end the issues between her and Jolie. She even offered an olive branch by praising Jolie's movie "Unbroken."
Aniston is a forgiving person. She said that it is "extremely important to forgive" otherwise it will just build up like toxic waste. "To hold any kind of resentment is like taking rat poison and waiting for the rat to die," Aniston said.
Also, another source said that Jolie is taking the high road regarding Pitt and Aniston's reunion. The "Salt" star is reportedly moving on and she is aware that Pitt and Aniston have been friends, so she won't let the speculations about them affect her and "she's not going to let it sting."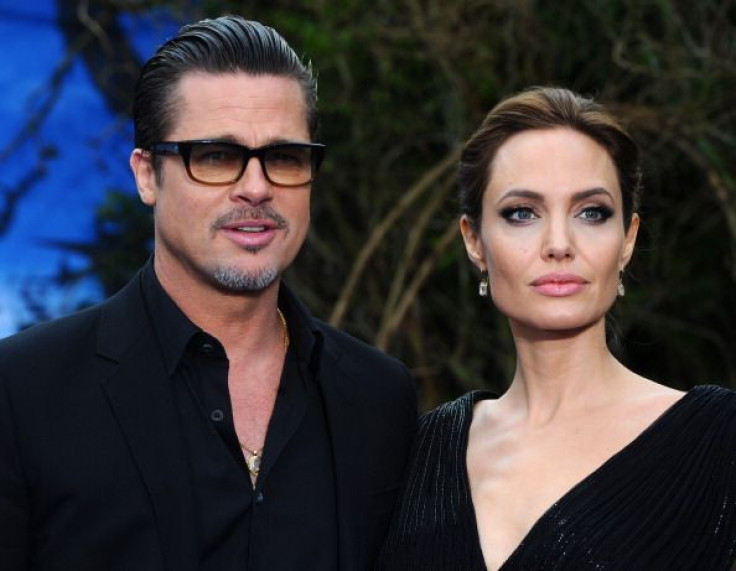 © Copyright IBTimes 2022. All rights reserved.
FOLLOW MORE IBT NEWS ON THE BELOW CHANNELS