Selena Gomez Opens Up About Her Battle Against Lupus
Selena Gomez is one of the few musicians who has been quite vocal about her struggles regarding her health and never shies away from revealing how she got through some of the toughest times in her life.
According to E! News, in a recent interview with Giving Back Generation, the 27-year-old singer explained how suffering from Lupus gave her nightmares and contributed to issues like mental and physical health. The "Good For You" hitmaker revealed that she experienced a lot of fluctuations in her weight for various reasons.
Gomez shared that she had to take numerous kinds of medicines for Lupus and high-blood pressure which resulted in an oscillation of weight. But she admitted that she felt really disheartened when people started to attack her for gaining weight when they did not know what she was going through.
"It depends on even the month, to be honest, so for me, I really noticed when people started attacking me for that. That got me big time. That really messed me up for a bit," Gomez said.
The singer further stated that this was one of the main reasons why she took the decision of leaving social media for a bit. Though Gomez is back now on the internet, she rarely looks at her timeline. The "Lose You To Love Me" hitmaker admitted that she is really happy in living her life without these distractions. For her, it is important to enjoy that moment rather than exposing herself to the world and hear what they have to say about her.
"I don't care to expose myself to everyone and hear what they have to say," Gomez explained.
She also encouraged young boys and girls to do the same because she has many people of her age trying to be someone they are not and are getting "demolished by an image that they are trying to chase."
In September, the acclaimed singer opened up about her struggles with depression and anxiety. The singer shared that it was one of the scariest moments of her life since she was suffering both mentally and emotionally.
According to Elle, Gomez also admitted that it was tough for her to keep a smile on her face and make things look absolutely fine because of her condition. The "Can't Get Enough" hitmaker also noted that her battle with mental health is far from over, but she now has all the resources and the knowledge to aid her.
In related news, Gomez earned her first number one on Billboard Hot 100 with "Lose You To Love Me." The song has already been labeled as a massive hit by the critics and the fans who are loving the ballad for its amazing lyrics and the setting of the music video.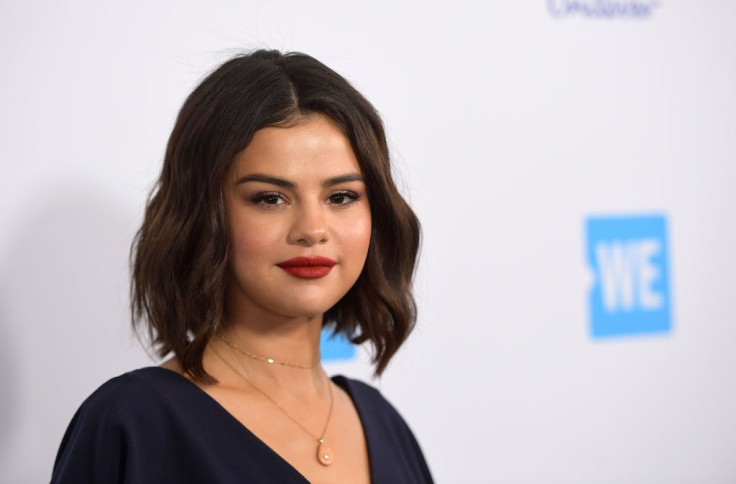 © Copyright IBTimes 2023. All rights reserved.