Selena Gomez, Taylor Swift And More React To Supreme Court's Historic Verdict
KEY POINTS
Celebrities like Selena Gomez, Taylor Swift, Ellen DeGeneres and many more praised the Supreme Court for its historic ruling on LGBTQ workers
The Supreme Court declared that employers cannot throw workers out of the company just because they are gay or transgender
DeGeneres called the verdict "historic"
Celebrities like Selena Gomez, Taylor Swift, Ellen DeGeneres and many more praised the Supreme Court of the United States for its historic ruling on LGBTQ workers.
The Supreme Court ruled on Monday (June 15) that it is illegal for an employer to terminate an employee on the basis of their sexual orientation or gender identity.
As soon as the ruling surfaced online, people from the LGBTQ community began to congratulate their loved ones because of the historic judgment. A lot of celebrities said thank you to the Supreme Court for its ruling and wrote a lot of congratulatory messages to the LGBTQ community.
Swift, who has been voicing her opinion on the matter for quite a while now, expressed gratitude to the justices who voted in favor of the ruling. She also thanked all the lawyers who worked day and night for making this possible.
"YES!! Thank you to the Supreme Court Justices who voted in favor and all the advocates who have fought so hard for this! We still have a long way to go to reach equality, but this is a beautiful step forward," Swift wrote.
"Sex And The City" star Cynthia Nixon also congratulated the community for this "huge" victory.
Gomez also applauded the ruling on social media, calling it "great news," while DeGeneres called it "historic."
George Takei, who was a part of "Star Trek" movies, noted that the LGBTQ civil rights movement started 51 years ago. He also explained that it is truly a historic day for all the members of the community.
The New York Post reported that the usually conservative court decided on a 6-3 vote to extend the scope of the Civil Rights Act of 1964, also known as Title VII, which "bars discrimination based on sex, race, color, national origin and religion" to also include the biases against gay and lesbian employees.
Several people from the community shared their reactions on social media and welcomed the judgment. A netizen said that this is what actual "progress" looks like.
"The Supreme Court has ruled that you can't get fired on Monday for getting married on Sunday. This is what progress looks like. This is what the blood sweat and tears of generations of activists look like. Grateful to all who toil in the light for #LGBTQRights," a user wrote.
Another social media user wrote that he is crying tears of "joy" after learning about the ruling.
Here are a few more reactions from social media: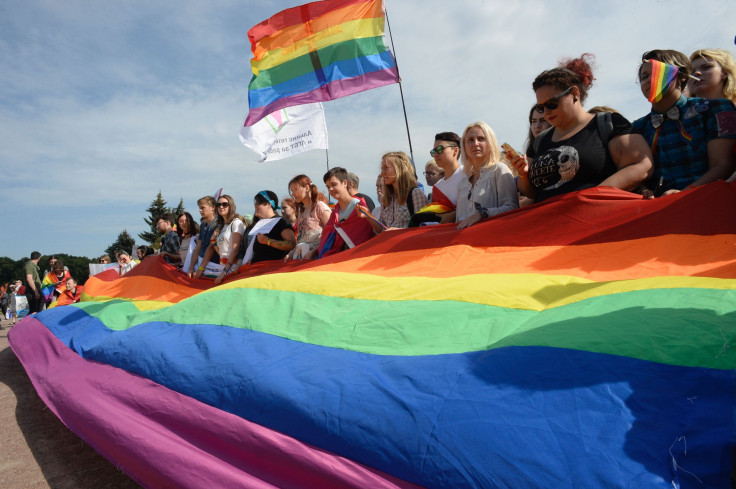 © Copyright IBTimes 2023. All rights reserved.