Selena Quintanilla-Pérez 22nd Death Anniversary: Facts, Songs To Remember 'Queen Of Tejano'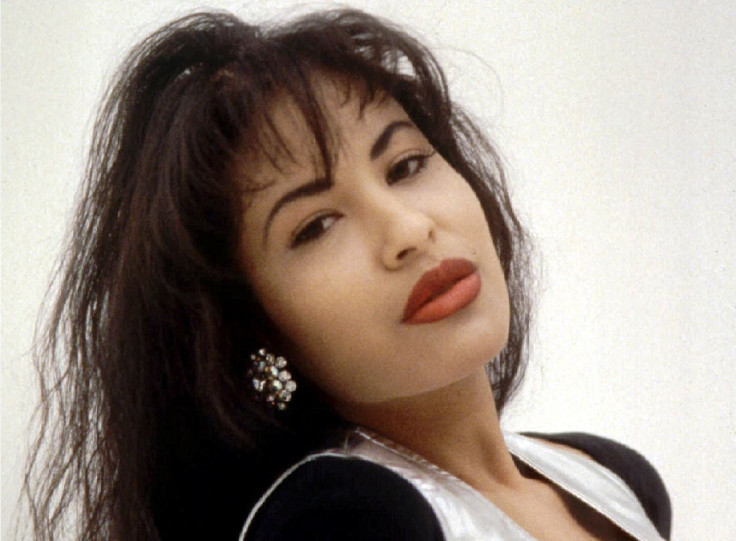 Friday, March 31, marks the 22nd death anniversary of popular Latina singer Selena Quintanilla- Pérez. Popularly known by her first name, Selena was shot dead in 1995 — at the age of 23 — by the founder of her fan club in Corpus Christi, Texas.
Selena was known to be one of the most influential Latin artists of all time and was considered the "Queen of Tejano" — a type of folk and popular music from the Mexican population in central and southern Texas. Selena was also called "Tejano Madonna" or "Mexican Madonna" for her bold outfits and dance moves.
On March 31, 1995, Selena's fan club founder Yolanda Saldivar shot the singer at the Days Inn motel after being confronted for embezzlement of money from Selena's boutiques in Texas. The gunshot severed Selena's artery and before collapsing in the motel lobby, the singer told clerks Saldivar shot her. The singer was rushed to hospital where she was declared dead.
Saldivar surrendered after being involved in an over nine-hour standoff with police. In October 1995, she was handed down life imprisonment with possibility of parole in 30 years (2025.)
Check out some facts and songs of Selena — gathered from Biography, Selenaforever.com — to mark her death anniversary.
Selena began performing music as a child
Her nickname was "Preciosa" — meaning beautiful, spirited and wonderful
Selena's last album "Dreaming of You" was released posthumously in 1995
Her favorite colors were purple and black
Singer Selena Gomez is named after the late Latin singing sensation
Selena had five dogs and a python as pets
The singer paid $300 to save a rabbit she accidentally mowed down on street
Selena enjoyed drinking hot tea with honey and lemon before performing at concerts
© Copyright IBTimes 2023. All rights reserved.