Selena Quintanilla-Perez Death: Facts, Songs And Pictures To Remember 'The Queen Of Tejano' On 20th Anniversary Of Shooting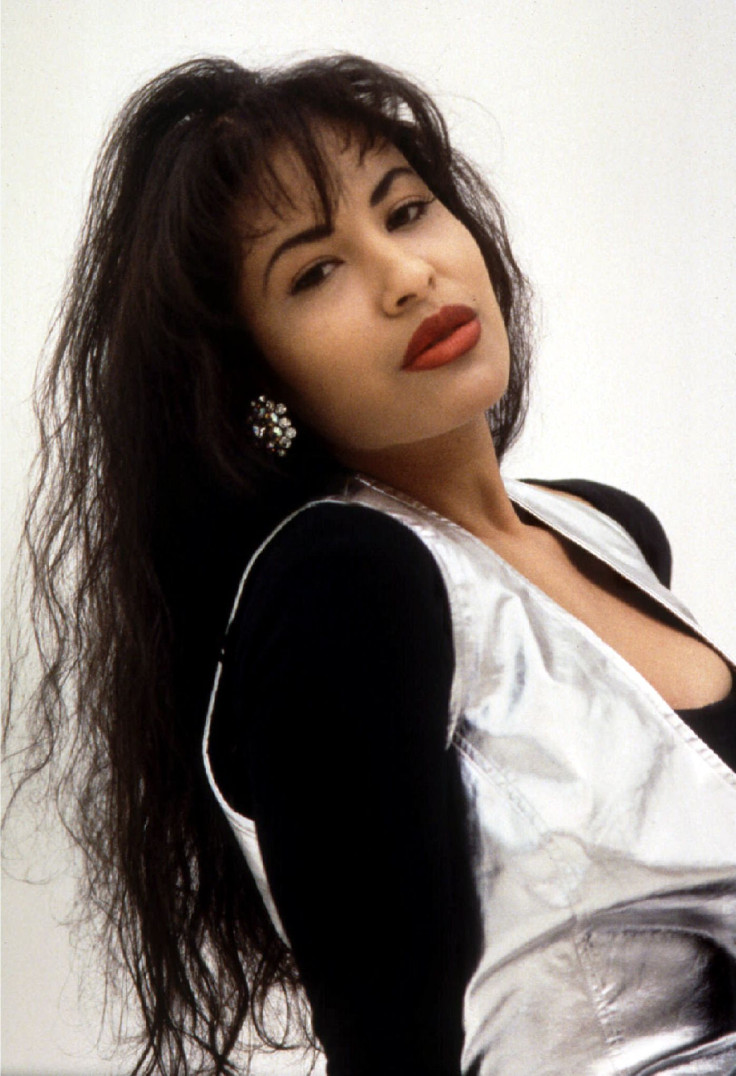 Tuesday marks the 20th anniversary of the death of Selena Quintanilla-Perez, a famous Latina singer fatally shot in 1995 by her fan club's founder. Quintanilla-Perez, often known just by her first name, was more than a musician to thousands of fans. She was an icon whose songs are still enjoyed today.
On March 31, 1995, Selena confronted her fan club founder and friend, Yolanda Saldívar, over allegations the nurse had embezzled money from Selena's Texas boutiques. Saldívar shot her in the back with a .38-caliber revolver at a Days Inn motel, and Selena ran to the lobby, leaving behind a 392-foot trail of blood. She collapsed, but not before telling clerks Saldívar was the shooter. Saldívar wouldn't surrender to police until nearly 10 hours later, according to an archived People article.
Selena died at the Memorial Medical Center in Corpus Christi at 1:05 p.m. She was 23. "I'm old enough to remember Dallas and JFK," historian Joe Nick Patoski told NBC News, "and it seemed like the same thing all over again. For Mexican-Americans in Texas, the reaction was intense and deeply personal. To this day, an entire generation remembers where they were when they heard the news."
Selena was known for singing Tejano music, which mixed Mexican and Texan folk tunes into pop music. She won six of the 15 categories at the 1995 Tejano Music Awards and received a Grammy for best Mexican/American album the year before. At the time of her death, Selena was recording "Dreaming of You," a CD in English released posthumously.
Below are a few more facts about Selena, gathered from BuzzFeed, IMDB and selenaforever.com:
1. Selena got her start in Selena y Los Dinos, a band with her siblings.
2. She designed her own clothes, sometimes using a glue gun to attach gems to her bras.
3. Selena had more than 500 Fabergé eggs.
4. She didn't take singing lessons.
5. Selena liked to eat pizza and Olive Garden, and she was a spokeswoman for Coca Cola.
6. She had five dogs named Pebbles, Winny, Taylor, Julia and Andre.
7. She didn't learn Spanish until the 1990s.
8. Selena had seven No. 1 singles.
9. Selena's last concert was March 19, 1995.
10. After she was shot, doctors gave Selena five pints of blood. But her dad protested -- it was against the family's Jehovah's Witness religion.
11. Jennifer Lopez played Selena in the 1997 movie "Selena," which kickstarted the former's career.
12 Selena's husband, Chris Perez, also won a Grammy.
13. Texas recognizes "Selena Day" each year in April.
14. Selena Gomez was named after her.
15. She has sold more than 60 million albums to date.
© Copyright IBTimes 2023. All rights reserved.