Senate Armed Services Committee Breaks With Trump, Approves Removal Of Confederate Names From Military Assets
KEY POINTS
The GOP-led Senate Armed Services Committee approved a provision into the 2020 defense authorization bill requiring military assets with Confederate names to be renamed within three years
Sen. Elizabeth Warren introduced the provision, saying it was time to "end the tribute to white supremacy on our military installations"
President Trump has tweeted his opposition to renaming military bases and assets
The GOP-led Senate Armed Services Committee broke from President Trump Thursday and adopted a provision for the defense authorization bill that will require the names of Confederate figures to be removed from all military assets within the next three years. It comes a day after Trump shot down any possibility of renaming U.S. military bases bearing the names of Confederate generals.
Sen. Elizabeth Warren, D-Mass., introduced the provision requiring all U.S. military property "owned or controlled by the Pentagon" bearing a Confederate name to be renamed. It would be overseen by an independent commission that would review and outline a plan for renaming.
Warren discussed it on Twitter, saying it was time to "end the tribute to white supremacy on our military installations."
The move was met with rejection from Trump on Twitter. However, the bill had already had passed in committee by the time Trump voiced his objection.
Trump's stance was echoed by White House Press Secretary Kayleigh McEnany at a press briefing Wednesday.
"The president will not be signing legislation that renames America's forts," McEnany said. "Fort Bragg, for example, it's one of the largest military installations. It's home to tens of thousands of brave American soldiers, and when you think of Fort Bragg, we think of the brave soldiers that deployed from there."
Senate Majority Whip John Thune, R-S.D., told reporters he understood the difficulties the amendment introduces and how it will increase hostilities with the White House. It also raises concerns about whether or not 2020's defense authorization bill will successfully pass through Congress as it has the past 59 years.
"Well, I mean, if it's in the base bill coming out of the committee, then yeah," Thune said. "It's obviously a heavy lift if we take anything out of the bill ... so, we'll see where that discussion goes. Like I said, I've seen what the President had said. I was not aware of that in there."
The move comes as state and local officials around the U.S. have begun taking down monuments of Confederate leaders and public figures. Virginia took the most dramatic step as Gov. Ralph Northam and Mayor Levar Stoney both approved measures to remove the five Confederate statues lining Richmond's Monument Avenue.
Congressional Democrats have also pushed for renaming the bases in the wake of George Floyd's death and the Black Lives Matter protests across the country. House Speaker Nancy Pelosi, D-Calif., voiced her support for the name changes during her weekly press conference on Thursday.
"These names have to go from these bases and these statues have to go from the Capitol," Pelosi said. "The American people know these names have to go. He [Trump] seems to be the only person left who doesn't get it."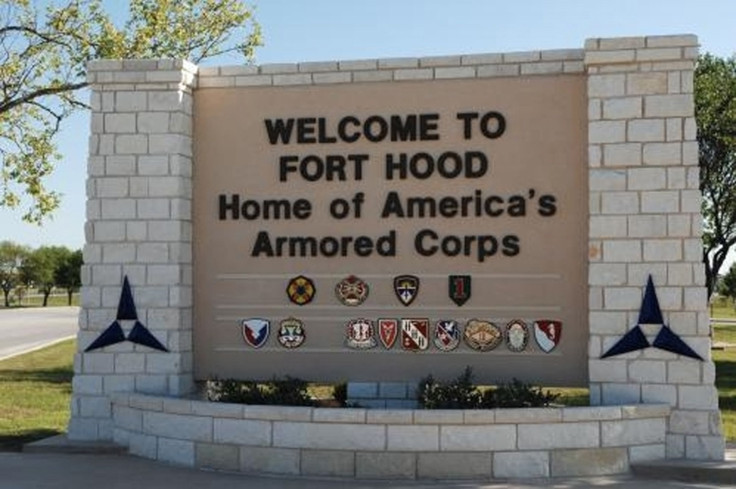 © Copyright IBTimes 2023. All rights reserved.