Senate GOP Blocks Democrats' Bill To Keep Student Loan Interest Rates From Doubling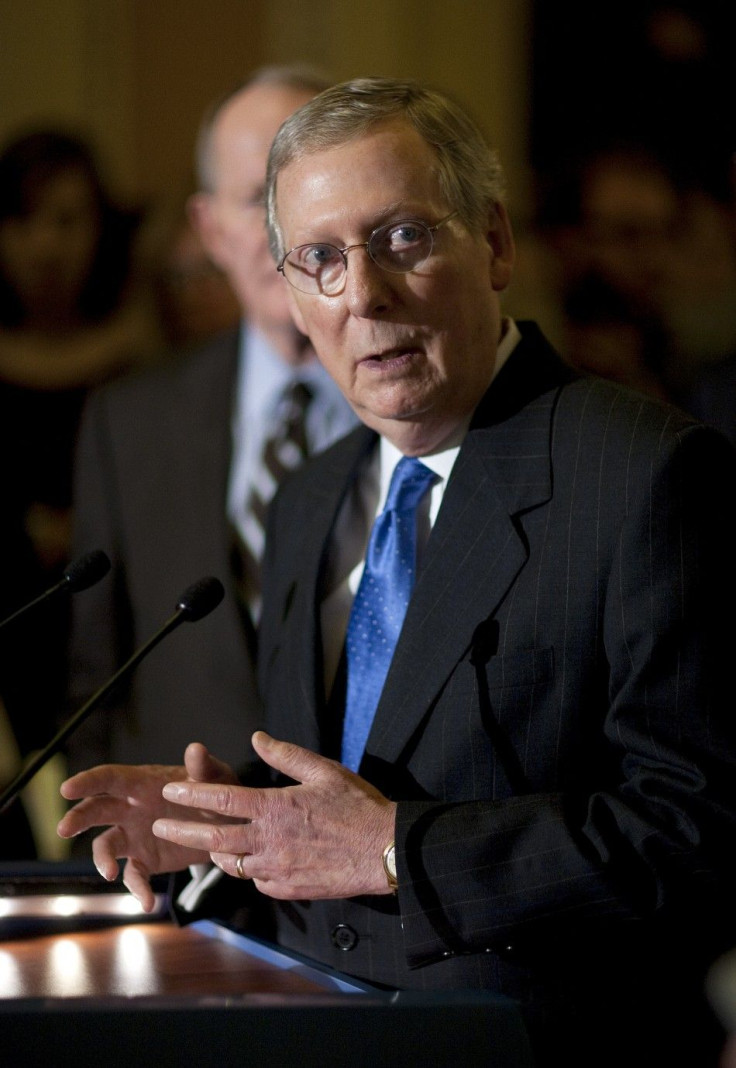 A bill to keep student loan interest rates from doubling failed in the U.S. Senate on Tuesday, with the parties divided on how to cover the costs.
The Democratic bill was blocked in a vote that broke mostly on party lines, 52-45 -- far from the 60 needed to break a Republican-led filibuster and move legislation to extend a 3.4 percent interest rate for federally-subsidized Stafford loans. Retiring U.S. Sen. Olympia Snowe, R-Maine, voted present.
Senate Democrats want to pay for the $5.9 billion interest rate extension by closing a loophole on a type of corporation that avoids some taxes by passing income to individual shareholders. Senate Republicans, however, balked at the payment method.
Over in the Republican-led U.S. House of Representatives, lawmakers passed an extension with a cut to a preventative care fund under the health care law that was passed in the face of a veto threat from President Barack Obama.
According to The Hill, Senate Majority Leader Harry Reid, D-Nev., tried to avoid a filibuster by offering Republicans a shot to vote on their own student loan interest rate bill.
We have different approaches on how to pay for this bill, but Democrats' main goal is to move this bill forward, Reid said in a statement. If Republicans want to have a vote on an amendment with their alternative way to pay for the proposal, they are more than welcome to have that vote if doing so would move this bill closer to the president's desk.
Obama has campaigned on Congress' inaction regarding preventing student loan rates from doubling to 6.8 percent. While speaking at colleges, the president implored students to contact their lawmakers, and he made his pitch in a slow jam on NBC's Late Night With Jimmy Fallon, and he launched a Twitter hashtag, #dontdoublemyrate. The events are part of the Obama reelection team's efforts to ensure their base of young votes get to the polls this November.
Senate Minority Leader Mitch McConnell, R-Ohio, rejected the Democrats' funding plan as a tax hike on the very businesses we're counting on to hire these young people. He accused Democrats of refusing to compromise with Republicans on finding a way to fund the extension.
What matters now for Democrats is that they find a way to drive a wedge between Republicans and a constituency that they're looking to court ahead of the November elections, McConnell said on the Senate floor. That's what today's vote is all about for them.
--
© Copyright IBTimes 2022. All rights reserved.
FOLLOW MORE IBT NEWS ON THE BELOW CHANNELS