Senator Mark Warner Threatened By Virginia Beach Man Who Aligned Himself With DC Snipers
A Virginia man, who aligned himself with the 2002 Beltway sniper attacks, was indicted Tuesday after threatening to assault Sen. Mark Warner.
Anthony Butkiewicz III, a resident of Virginia Beach, was arrested on Thursday and later charged by a federal grand jury for threatening to assault a U.S. official. Butkiewicz allegedly threatened to assault Warner by leaving a number of violent voicemails at the Virginia senator's office in Richmond in January and February.
Butkiewicz, 55, first demanded a town hall meeting in Norfolk to confront Warner. According to court documents, Butkiewicz said, "I would personally like to stand face to face with you and I will punch you in the jaw! And you can lock me up and put me in jail, my friend! I ain't got a problem with it."
After his initial threat, Butkiewicz followed up with another, telling Warner to "stick your head between your f-----g legs and kiss your a-- goodbye because we've got a bullet right for your ear!"
According to court documents, the "we" was in reference to Lee Boyd Malvo, who along with John Allen Muhammed was responsible for the 2002 Beltway sniper attacks in Washington, D.C. The sniper attacks killed 10 people and injured three others over three weeks.
Butkiewicz's threats became significantly more violent when he attempted to intimidate Warner with more acts of gun violence.
"I'll f------g pop you, climb down out of the tree, and get in my car and drive the f--- away. It is f-----g real easy buddy," Butkiewicz said in the voicemail, accompanying his threat with popping sounds.
Butkiewicz reportedly took exception to Warner's views on the proposed border wall, military funding and abortion.
Agents had seized cocaine and marijuana when they arrested Butkiewicz at a motel.
Virginia Magistrate Judge Miller ordered temporary detention for Butkiewicz until his next hearing. If convicted, he faces a maximum of six years in prison.
According to Norfolk CBS affiliate WTKR, an ex-girlfriend has had a restraining order against Butkiewicz for the past 15 years after he threatened to kill her.
Warner, a Democrat, served as the governor of Virginia from 2002 to 2006 and has been a U.S. senator since 2009.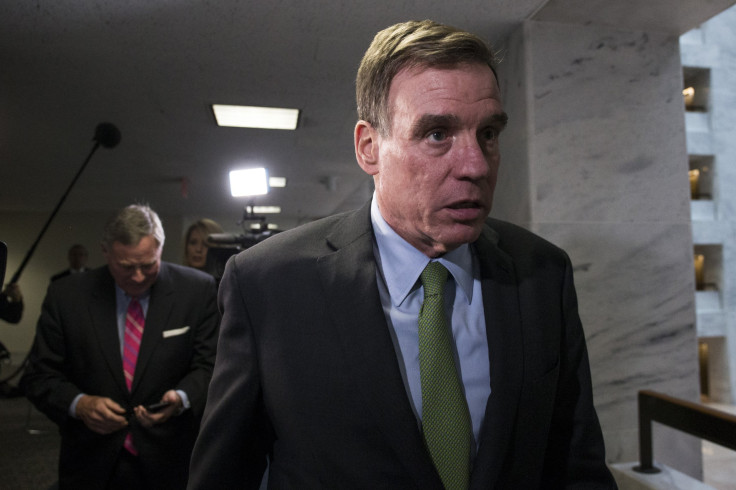 © Copyright IBTimes 2023. All rights reserved.