Sennheiser Momentum True Wireless 2 Review: New Standard for TWS Earbuds
This article uses affiliate links, which means if you purchase products through these links, we may earn a commission. Click here to see our
T&C
. For licensing please click
here
.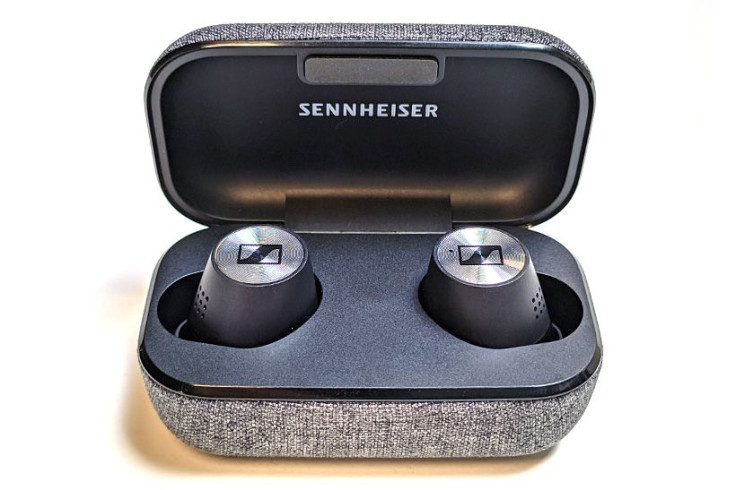 Who are the Sennheiser Momentum True Wireless 2 for?
Audio enthusiasts who have been waiting for a breakthrough in TWS earbuds sound quality - these are it
People who wants extensive, customizable controls on the earbuds themselves, the capacitive controls on the Momentum TW 2 have great flexibility and are intuitive to use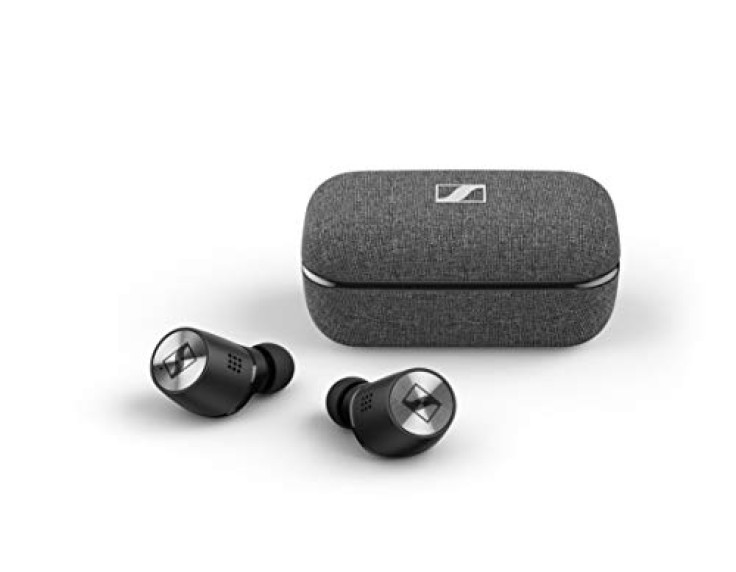 Photo from amazon.com
Being a veteran in the audio game, Sennheiser is one of the granddaddys of headphone makers that does not consider itself above getting into the True Wireless Stereo (TWS) game. Though it did enter the game fairly late, with its first True Wireless earbuds making its appearance at the IFA 2018, it had to face an onslaught of TWS competitors from both major brands and a plethora of startups and OEMs mainly rising from the East.
However, living up to its German seniority, Sennheiser decidedly did not go for the level playing field in competing in things like connectivity, battery life, dust and waterproof casing and the like. Instead it went straight for the sound quality, with the first Momentum True Wireless blowing everything else in the market out of the water.
A mere one-and-a-half years later, Sennheiser came out with its next iteration of TWS buds - the Momentum True Wireless 2. Where does it fit in a playing field that seems to be exponentially increasing? Let's find out.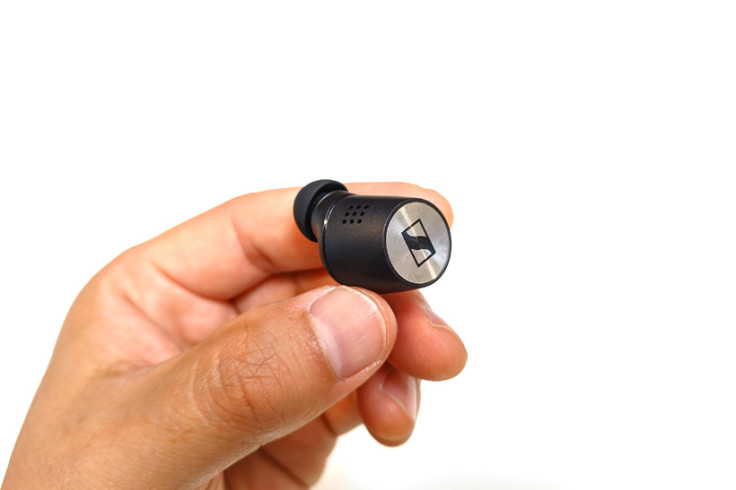 Untouchable sound quality
Let's get the obvious out of the way first: Sennheiser Momentum True Wireless 2 is the best sounding TWS earbuds on the mainstream market right now.
Having owned almost ten sets of TWS earbuds ranging from major Chinese OEM companies to mainstream flagship models, I would say generally they sound pretty good. The bass response on almost all the models I've tried are more than sufficient for people who slant towards bass heavy sound: and I don't expect much more than that - because they are 'just' TWS buds. A lot of times I actually find myself using the right bud alone for phone calls and audiobooks, and only putting both buds on when I need to drown out some noise with music.
So are TWS buds only glorified earplugs?
The Momentum True Wireless 2 is changing that notion, being the first TWS buds that I have used with a wide enough soundstage that puts some wired earphones that I've used to shame. I would say the spatial sound is at least 170 degrees wide, if not more, with the sounds evenly spread across the stereo space. These new wireless earbuds are challenging other True Wireless Stereo earbuds their right to put the word 'stereo' in TWS.
Moreover, the Momentum TW 2 does not let down in its frequency response. It's bass is not as pronounced as other TWS buds that I've used, but it has its own satisfying punch and crisp. The highs and mids are well balanced and have nice clarity without any harshness.
The Momentum TW 2 sound is not as spacey as the Momentum 3 that was in our office a few months back, which was best suited for classical and jazz music, but it's just the right amount of space to elevate a wider range of music to be more enjoyable than most if not all of the other TWS earbuds that I have used.
Customizable capacitive controls
The other impressive feat that the Momentum TW 2 went for is its control scheme. Utilizing a spun-metal capacitive button on each ear piece, rocking Sennheiser's signature look. But more useful than its looks, by pairing up with Sennheiser 's Smart Control app on the phone, you are able to customize exactly what you want the controls to do.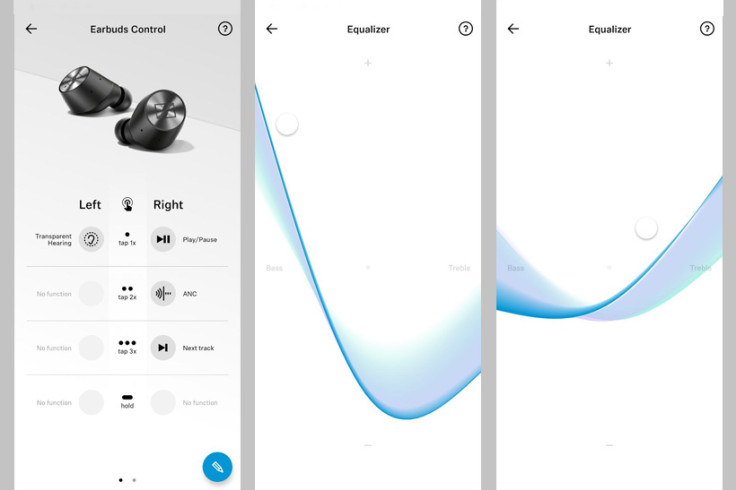 Through the customization, a whopping 8 different tasks can be assigned to the two buttons during music playback. The versatility is made possible by its multi-tap functionality that explains why capacitive controls were chosen instead of physical buttons.
I also really liked the way the button registers a touch, not by voice acknowledgment alone (Which will get annoying, fast). Instead, each press is registered by a musical tone, which ascends with each proceeding tap. It's a simple but effective way to know how many times I've touched the button.
The functionality ranges from play/pause to next/previous track to ANC on/off and volume control. There were times when what I set did not fully register with the ear piece, but I expect this to be smoothed out with updates (The app indicates that it is currently a beta version).
The Smart Control app also includes an equalizer functionality that took me a while to get used to. It's not the usual one-slider per frequency control, but instead there is a dot which can be moved around on the equalizer that allows you to emphasize or de-emphasize a certain range of frequency. The software then automatically tunes the rest of the frequencies into a parabolic curve according to where the dot is. It takes some getting use to, but after playing around with it for a few minutes I got the hang of it, which means it's not such a steep learning 'curve' after all.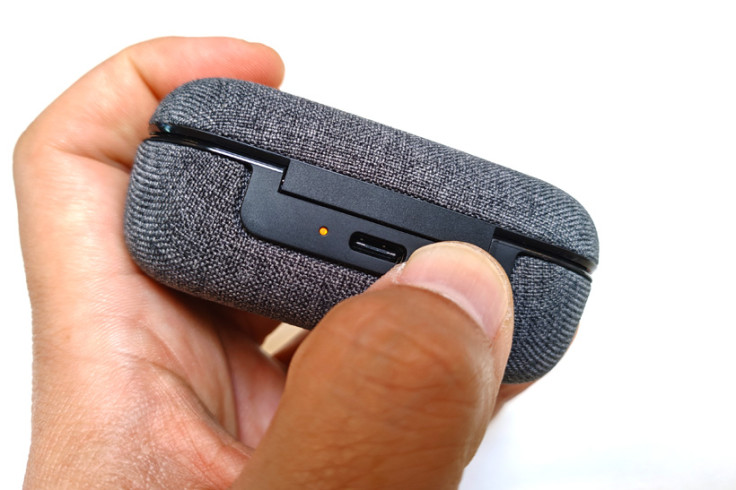 Final remarks
For those who're not satisfied with the status quo of TWS earbuds, it should come as a comfort that Sennheiser is pushing the envelope of sound performance in this front. And it makes complete sense to do so, because the current trend suggests that TWS is the future of personal audio. As consumers we can only hope for the Momentum True Wireless 2 to prompt other manufacturers to up their game, and speed up the endeavor to reach audiophile TWS buds a day sooner!
Sam is a production engineer turned tech writer who specializes in seeking out gadgets that enhances productivity while still looking sharp. This is a contribution to an ongoing IBTimes review series on gadgets for Business Travelers.
© Copyright IBTimes 2023. All rights reserved.