Serving Our World
Marriott CEO expands commitment to Social Capital.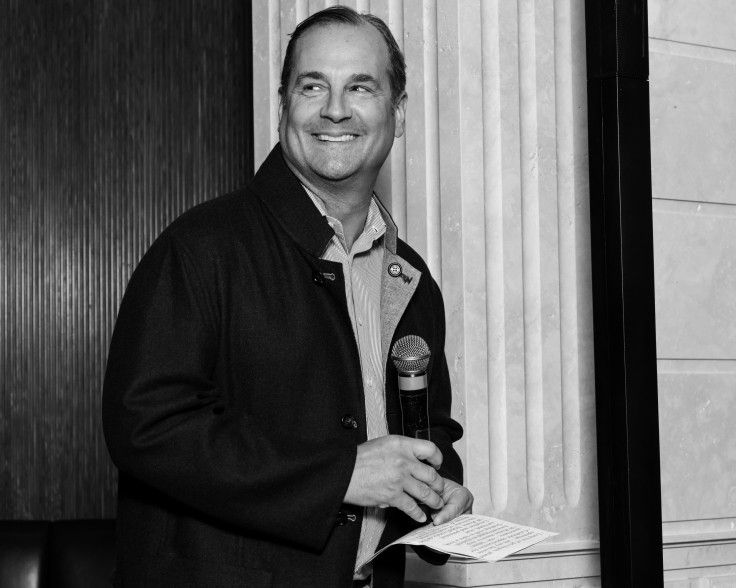 The hospitality industry naturally draws people who want to serve others. This is certainly true at Marriott International, where service is at the core of our people-first culture. It is reflected in the associates we hire, the customer experience we deliver, and the work we do in our communities.
Marriott's five core values -- to Put People First, Pursue Excellence, Embrace Change, Act With Integrity, and Serve Our World -- have been our true north for 95 years. They ground us, help us to endure tough times, and compel us to be a force for good in the world.
The past three years were some of the most challenging moments for both our industry and our company. In 2020, the entire world experienced an unprecedented crisis with the global pandemic, bringing travel to a standstill. A quarter of our hotels around the world were closed, nearly overnight, and occupancy fell drastically. In early 2021, we lost our friend and former CEO Arne Sorenson to pancreatic cancer. Arne was a visionary leader who drove our company's progress in many areas and paved the way for the sustainability and social impact work we're doing today. In 2022, the world faced a new humanitarian crisis with the war in Ukraine.
Throughout these challenging times, our Marriott associates around the world have been working hard not only to weather the crises and rebound, but also to continue helping others and serving the communities in which we live and work. Their resilience is truly outstanding, and they are fueling the recovery our industry is now experiencing.
Inspired by Marriott's core values to Serve Our World and Put People First, our sustainability and social impact platform, Serve 360: Doing Good in Every Direction, guides the company's efforts to make a positive and sustainable impact wherever we do business. Through both global efforts and "boots on the ground" operations in markets around the world, I'm incredibly proud of our associates who manage to always find a way to address the most pressing needs in their community.
Our efforts are prioritized in four key areas of Serve 360: Nurture Our World, Sustain Responsible Operations, Empower Through Opportunity, and Welcome All and Advance Human Rights. I'm pleased to share some of our recent efforts in these areas.
Nurture our world: Ukrainian refugee crisis
To support our communities' resiliency and sustainable development, we invest in the vitality of their children and natural resources and deliver aid and support, especially in times of need. This year, the world faced a new humanitarian crisis -- the war in Ukraine. The Marriott Disaster Relief Fund (MDRF) contributed to humanitarian relief organizations, like World Central Kitchen and UNICEF, to help aid impacted communities. We also supported affected associates and members of their families with resettlement assistance and work opportunities.
More than 85 Marriott hotels have provided free lodging to refugees from Ukraine and more than $3 million in hotel-level financial and in-kind support has been provided to relief efforts and organizations operating on the ground. Marriott is also focused on providing career opportunities to Ukrainian refugees, with nearly 450 associates hired across 80-plus hotels so far. We will continue to provide support as we hope for a peaceful resolution.
Sustain responsible operations: eliminating single-use toiletry bottles
Marriott continuously works to reduce our environmental impact, build and operate sustainable hotels, and source responsibly. Over the past few years, we expanded an initiative to replace tiny, single-use toiletry bottles of shampoo, conditioner and bath gel in guestroom showers with larger, pump-topped bottles.
This year, we expect all hotels globally to make the switch to residential-style amenities. We anticipate this program will prevent about 500 million tiny bottles annually from going to landfills, which is about 1.7 million pounds of plastic, a 30% annual reduction from current amenity plastic usage.
Empower through opportunity: diverse ownership initiative
Our industry can provide tremendous economic opportunity in communities around the world with jobs that have a low barrier to entry and high upward mobility. As part of our 2025 Sustainability and Social Impact Goals, Marriott aims to invest $35 million in programs and partnerships that develop hospitality skills and opportunity among youth, diverse populations, women, people with disabilities, veterans and refugees. As of year-end 2021, Marriott has invested more than $11.8 million in supporting programs and partnerships.
In addition, we launched Marriott's Bridging the Gap program in 2022. With a $50 million initial investment, this initiative aims to increase Marriott properties' development and ownership among historically underrepresented hotel ownership groups. This program is creating an on-ramp to help propel historically underrepresented groups on the journey to hotel ownership more frequently and more successfully.
Welcome all: human trafficking awareness
Our commitment to upholding and respecting human rights led us to create and expand our Human Trafficking Awareness Training program. Human trafficking violates human rights and affects millions of lives annually. Trafficking can happen anywhere, including in hotels, and our collective responsibility is to stand ready to recognize and respond to this exploitation.
In the midst of the pandemic, we invested in new and advanced training because it was that important. But we didn't stop there. We donated the training to ECPAT-USA, with support from the American Hotel and Lodging Association Foundation, to ensure the entire industry is equipped to take action against human trafficking. Now, more than one million associates wearing Marriott name badges have completed anti-trafficking training since its launch in 2016. As of Q3 2022, more than 830,000 hotel workers outside of Marriott have completed the training. This is tremendous progress toward our goal of training all on-property associates and helping the industry at-large to make an impact on this violent crime.
In all four focus areas of Serve 360, our associates are passionate about doing good in every direction. They have committed to contribute 15 million volunteer hours by 2025. As of midyear 2022, we've totaled more than 6.6 million hours since 2016. That is remarkable progress, especially considering the challenges we have faced since 2020, and underscores for me that service is simply part of our DNA.
While we put a framework in place to guide the efforts, our inclusion, sustainability and social impact initiatives are intrinsically linked to who we are as a company and who we are as leaders. With the breadth and depth of our portfolio and through incredible collaboration with associates, guests, nonprofits, owners and franchisees and other stakeholders, there is unlimited potential for Marriott to be a force for good as we connect people through the power of travel.
Read more about Marriott's Serve 360 platform and our environmental, social and governance progress in the 2022 Serve 360 Report.
(Anthony Capuano is CEO at Marriott International.)
© Copyright IBTimes 2023. All rights reserved.
FOLLOW MORE IBT NEWS ON THE BELOW CHANNELS