Seth MacFarlane Slams 'Family Guy' Boston Marathon Explosion Hoax [VIDEO]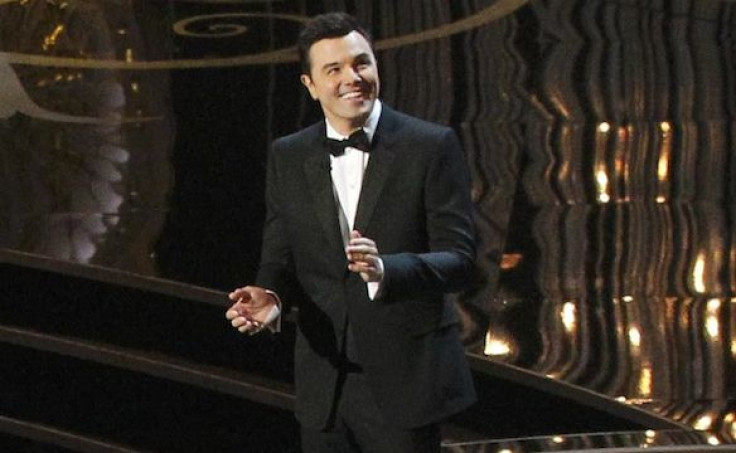 "Family Guy Boston Marathon Explosion" may be the worst hoax going around the Internet in the aftermath of the terrible attack.
Fox has pulled a recent episode of "Family Guy" that depicts mass deaths at the Boston Marathon, the Associated Press reported Tuesday evening, and the network has no plans to air it again at this time.
The episode was on websites like Hulu.com and Fox.com up until Tuesday when it was pulled, Fox spokeswoman Gaude Paez told the AP.
But what many people who have seen an edited version of the March 17 episode, "Turban Cowboy," don't realize is that it's a tasteless manipulation.
"The edited 'Family Guy' clip currently circulating is abhorrent," creator Seth MacFarlane wrote on Twitter Tuesday. "The event was a crime and a tragedy, and my thoughts are with the victims."
During the "Turban Cowboy" episode, sportscaster Bob Costas talks about how Peter Griffin performed at the marathon. In a flashback, it shows Peter mowing down runners with his car.
"I'll tell ya, Bob, I just got in my car and drove it," Griffin says. "And when there was a guy in my way, I killed him."
Also in the same episode, Peter becomes friends with a terrorist who is plotting to blow up a bridge, unbeknownst to him. When Peter dials a cell phone the new friend has given him, explosions and screams are heard.
On some websites, the clips were mashed together to make it look like the bridge explosion happened at the Boston Marathon, entirely incorrectly.
As a result, people who have commented on the hoax say the episode "predicted" the tragedy in Boston on Monday.
Check out the clip of the adulterated Boston Marathon "Family Guy" clip below:
© Copyright IBTimes 2022. All rights reserved.
FOLLOW MORE IBT NEWS ON THE BELOW CHANNELS