Sex With Children: Pennsylvania Men Raped Boy While Wearing Animal Costumes In Bizarre Sex Ring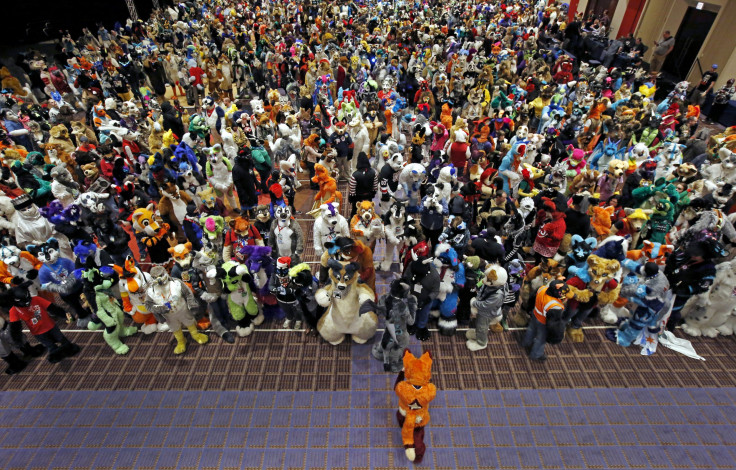 Five men in eastern Pennsylvania have been charged in connection with the repeated rape of a boy during "furry parties," gatherings in which participants dressed in animal costumes, authorities said.
Police arrested and charged Kenneth Fenske of Quakertown, Pennsylvania, with multiple counts of child rape, involuntary deviant sexual intercourse and unlawful contact with a minor on Friday. Fenske was one of five men charged across Virginia and Pennsylvania in connection to the abuse of a boy, now 14, starting in 2009, the Philadelphia Inquirer reported Sunday. According to court documents, Fenske wore a furry red fox costume during parties held at his home. During these parties, Fenske allegedly took the boy, dressed as "Tony the Tiger," into his room and raped him, according to an affidavit.
"This is a horrendous case," Attorney General Josh Shapiro said at a news conference the announcing charges. "This child victim was repeatedly abused over a seven- or eight-year period by a group of criminals who cared only about their gratification... They cared nothing about this young boy."
Authorities said the boy was related to one of the men charged and is now in foster care and receiving therapy. Others charged in the case include Jeffrey Harvey, 40, and David Parker, 38, who were also accused of abusing the boy. Law enforcement first began investigating the ring when Harvey was lured into meeting an agent from the Attorney General's Office posing as a 13-year-old. Harvey was arrested and told agents about Parker, who was also arrested. Other members charged in connection with the sex ring include Craig Knox and Stephen Taylor. Court papers say Knox, who had a rottweiler dog costume and nine rottweiler dogs, admitted to a history of sexual attraction to young boys and dogs, the Inquirer reported. The newspaper also reported that Taylor has been charged with beastiality-related crimes.
Shapiro said that the investigation would continue, and authorities believe the sex ring involves more victims and predators, the local CBS affiliate reported.
© Copyright IBTimes 2023. All rights reserved.