Sex Vs Gender: Princeton University Offers 6 Gender Choices To Students
Princeton University is letting its students pick one or more of the six gender categories it has made available through its student services interface TigerHub, reports said. This is a part of the university's efforts to highlight the difference between gender and sex.
Students will be able to choose between gender options such as "cisgender," "genderqueer/gender non-conform[ing]," "trans/transgender," "man," "woman," and "other."
Though the terms "sex" and "gender" are more often than not used interchangeably, there has been a gradual shift toward viewing them as different entities. The reason for this development is being attributed to a growing social consensus that sex and gender are distinguishable.
According to Medical News Today, "'sex' refers to the biological differences between males and females, such as the genitalia and genetic differences. 'Gender' is more difficult to define but can refer to the role of a male or female in society (gender role), or an individual's concept of themselves (gender identity)."
Read: Drexel University Fraternities Sued After Student Brain Damaged In Fight
There are times when the gender one identifies with does not align with the sex one was assigned at birth. In such cases, individuals may want to identify themselves as "transgender", "non-binary" or "gender-nonconforming." This is reflected in an increasing number of institutions, including schools, colleges and universities, encouraging their students to embrace and be proud of the gender they identify with.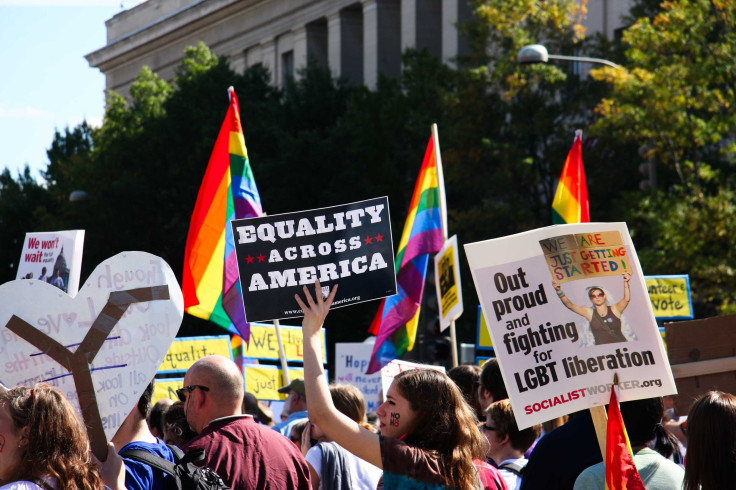 Princeton has taken an affirmative step toward the same by giving students the freedom to choose one or multiple gender options, while keeping their choices confidential in order to protect their privacy.
"Students use TigerHub to provide the University with personal information on a confidential basis," a university spokesman told Fox News. "This information includes emergency contacts, their preferred name, and, if they wish to provide it in response to an optional question, the gender with which they identify."
Read: Harvard Memes: Students Who Shared Jokes About Child Abuse, Holocaust Lose Acceptance To Elite University
According to the Washington Post, more than 50 universities in the U.S. allow students to choose their genders without the requirement to prove their sex through medical documentations or tests. Among the other major universities which let students choose their own gender are Harvard University, Boston University, State University of New York (SUNY), and University of Michigan.
Harvard gives its students a longer list of genders to choose from, including options such as "ze, hir and they."
"Harvard includes a vibrant and active bisexual, gay, lesbian, transgender, queer and ally community of students, faculty, staff, and alumni/ae," reads Harvard University's website. "We seek to foster a safer, more diverse and inclusive campus by educating and engaging the Harvard community about the multiplicity of sexual and gender identities."
Similarly, SUNY, one of the country's largest public college systems, announced last year in September they were working on including gender diverse options like "trans man," "gender queer" and "questioning" when it comes to students choosing pronouns that describe them the best, Four Two Nine reported.
However, the process of differentiating gender from sex has not been a smooth one, since universities have had to face backlash from students themselves. For example, a student from the University of Michigan chose "His Majesty" to represent himself, as a protest against a school system that allowed students to freely create his or her designated gender.
However, the undergraduate student's attempt to mock the system backfired on him when his professors started to address him by his chosen royal title in front of his peers.
© Copyright IBTimes 2023. All rights reserved.