Shah Rukh Khan, Shirish Kunder Call Truce After Fight At 'Agneepath' Party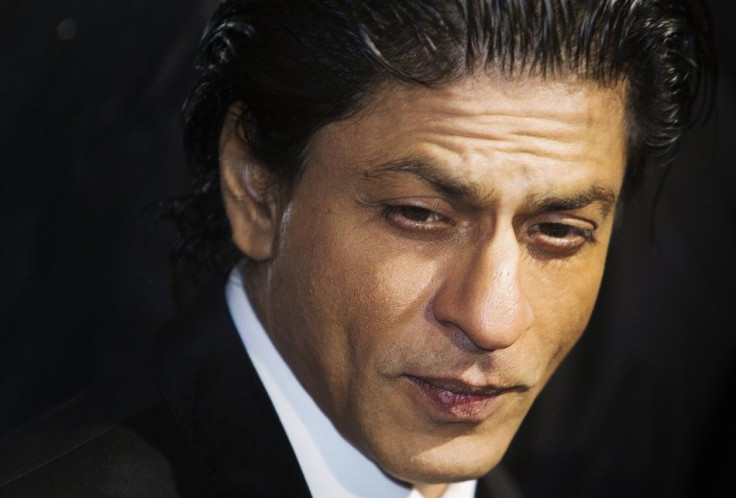 One day after Bollywood actor Shah Rukh Khan beat up director Shirish Kunder, the two have struck a truce, thanks in large part to Kunder's brother-in-law Sajid Khan and their friend Sajid Nadiadwala.
The reason for the fight, which some say was provoked by Kunder's drunken behavior at a party to celebrate the success of Agneepath at the box office, remains something of a mystery. Sources close to the Bollywood heavyweights and those at the party where the brawl began, however, continue to offer many theories.
'Every family has ups and downs'
I made the call to Gauri [Shah Rukh Khan's wife] and Shah Rukh and asked if we could come over, Sajid Khan told the Hindustan Times.
Gauri assured Sajid Khan that his sister Farah, who's married to Kunder and an old friend of SRK, didn't need to ask persmission to come, and graciously agreed to the meeting.
Sajid Nadiadwala, meanwhile, spoke to Shirish Kunder and to Farah.
Neither Shirish and Farah nor Shah Rukh had any issues, Sajid Khan reported. They agreed to meet each other within 10 seconds.
And once all three arrived at Mannat, Shah Rukh Khan's home, all the animosity between the Bollywood heavyweights seemed to melt away.
Every family has ups and downs, Sajid Khan said, thanking SRK's wife for also playing peacemaker.
So our family went through it too. I credit Gauri and Nadiadwala for helping break the impasse.
Twitter Users Mock Shirish Kunder
The sudden truce is quite a turnaround from the explosive fight guests say happened at the Agneepath party this weekend, and the picture that was painted on Twitter in hours that followed.
Fans of SKR swarmed Twitter Monday to mock Shirish Kunder for getting slapped around by Shah Rukh Khan.
Breaking: Giant Ra.One imprint found on Shirish Kunder's face, one Twitter user posted, referencing a recent film by the Bollywood actor.
After giving a series of flops... Shirish Kunder finally got a hit... from king khan SRK, another tweeted. Thank you SKR!!
In response, Kunder tweeted a somewhat ambiguous response.
Some of your jokes on the incident were very funny. Including the ones on me, Kunder wrote, before adding: Keep up the humour. I'll be back soon.
'Such things happen at parties'
But Shirish Kunder and Shah Rukh Khan seem truly to have let go of the fight, and are a little baffled at how much press it's gotten.
No one knows what happened, Kunder told the Times. All are giving their own versions of the story,:
Such things happen at parties, he continued. We sorted things out because things were getting bitter and hundreds of baseless things were being written.
Shah Rukh Khan always seemed to have felt that his fight with Shirish Kunder got blown out of porportion.
Writing before the meeting, the Bollywood superstar tweeted that he felt like a character in a play, not a man in an argument.
Reading stuff and watching TV... Feel like I am the source & author of a Shakespearean farce... without the poetry or the prose of course!!! he posted on Twitter.
Farah Khan, meanwhile, told the Times that she and Gauri have made a pact not comment publicly on the rumors swirling about their husbands, and to dismiss whatever had been reported by the media.
© Copyright IBTimes 2023. All rights reserved.