Shake Shack Praised After Announcing Employees, Customers Will Need Proof Of COVID-19 Vaccination
Shake Shack is receiving a wave of praise after the owner of the popular burger joint announced employees and customers dining indoors will be required to show proof they received the COVID-19 vaccine.
Danny Meyer, the owner of Shake Shack, made the announcement on Thursday while appearing on the CNBC program "Squawk Box." He revealed the Union Square Hospitality Group will apply the mandate to its restaurants.
"This is the most logical thing I've ever seen," Meyer said. "I'm not a scientist, but I know how to read data, and what I see is that this is a crisis of people who have not been vaccinated, and I feel strong responsibility, on our part as business leaders, to take care of our team and our guests, and that's what we're doing."
On Thursday, Shake Shack became a trending topic on Twitter, with users praising the restaurant for taking a stand against the coronavirus pandemic.
"Way to go, Shake Shack. Ordering today to give you support for your vaccination stand," one person wrote.
A Twitter user from Canada revealed they admired the restaurant's decision and wished they had the opportunity to support it.
"If Shake Shack was here, I'd go there just to support them, even if I wasn't crazy about their menu (I assume it's shakes & burgers)," the individual wrote.
While the vaccine mandate will be upheld in restaurants under the Union Square Hospitality Group, Meyer revealed Shake Shack will be able to set its own guidelines.
"Shake Shack will make the appropriate decision for them at the appropriate time," he said.
Meyer went on to share that a large portion of the group's employees are vaccinated, but he is hoping incentives like eight hours of pay in exchange for getting vaccinated will motivate workers to roll up their sleeves.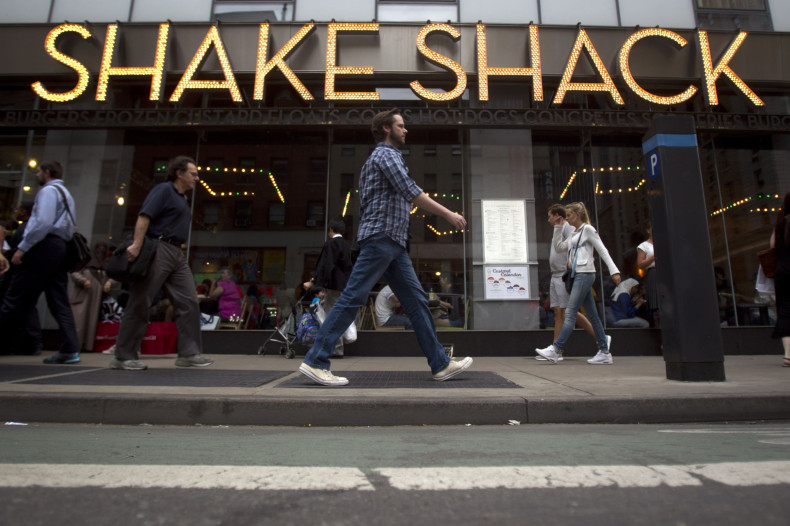 © Copyright IBTimes 2022. All rights reserved.