'Shameless' Season 5 Spoilers: First Premiere Trailer Released Ahead Of Jan. 11; Watch New Promo Video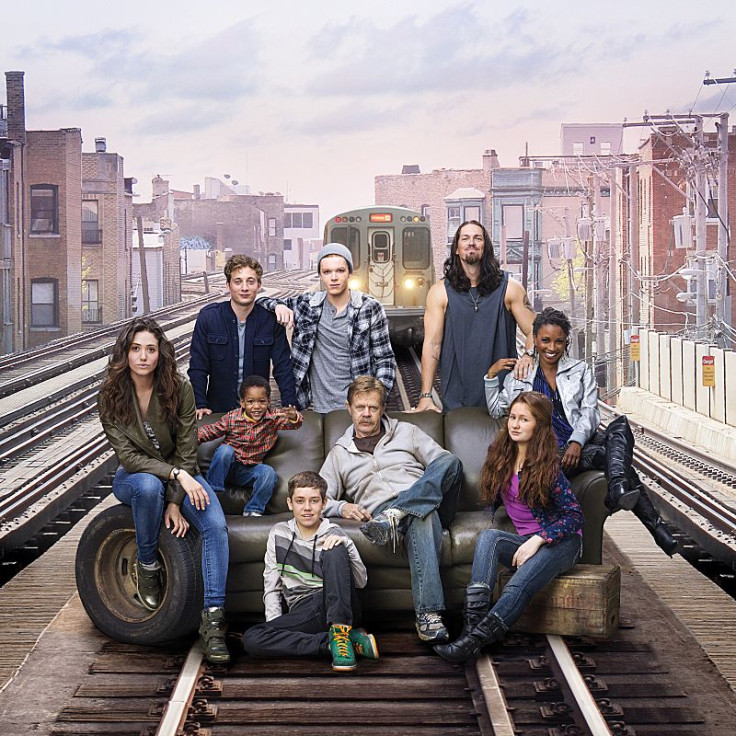 We're not ashamed to admit that we're counting down the days, minutes and even seconds until the Season 5 premiere of "Shameless" airs on Sunday, Jan. 11. And since that seems like another year away (because it is), the hit Showtime series decided to quench viewers' thirst for more Gallagher drama with a look into the new 12-episode season of 2015.
The new promo video, "New Neighbors, Old Hoods," kicks off with Fiona (Emmy Rossum) and Ian (Cameron Monaghan) running with little Liam (Brennan and Blake Johnson) through the Windy City (aka Chicago).
"Yoga studio -- in this neighborhood?" Ian asks his sister as they jog past the out-of-place new fitness facility, which was previously an adult video/liquor store.
"Probably just a front for some drug-laundering operation," Fiona quips. But soon viewers learn that maybe Fiona's theory isn't far off. In fact, it's a foreshadowing of what Frank (William H. Macy) has up his sleeve for the beloved bar The Alibi Room.
"The Alibi will become a Jamba Juice bar," fans can hear the Gallagher patriarch say before the promo video cuts to a scene of Zen Beanery, an alleged "organic coffee shop" that looks like it has replaced the beloved tavern. But there must be a reason behind Frank's madness. There's no way he would become an advocate for a cup of joe over a mug of beer. So, is it safe to assume that Zen Beanery will become a speakeasy for the cherished pub?
The coffee shop will stand out like a sore thumb and will quickly get christened by the locals when Mickey (Noel Fisher) and Lip (Jeremy Allen White) start shooting rounds into the new glass windows of Zen Beanery. "The natives are getting restless," the promo reads after the business is destroyed. Looks like Frank will have to put his juicy-blended dreams on hold in the new season of the Showtime drama.
What spoilers can you pull from the first Season 5 trailer of "Shameless"? Sound off in the comments section below with your predictions before episode 1, "Nectar of the Gods," airs Sunday, Jan. 11, at 9 p.m. EDT.
© Copyright IBTimes 2023. All rights reserved.