Shania Twain Opens Up On Feeling Comfortable With Her Body As She Embraces Aging Naturally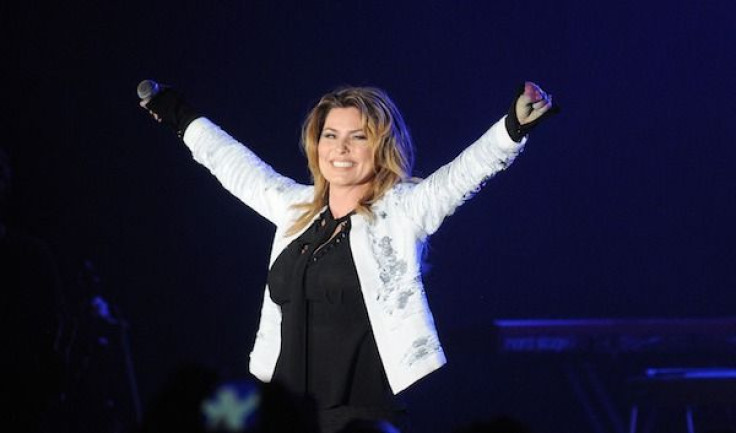 KEY POINTS
Shania Twain detailed her battle with self-confidence issues over the years
The singer said she considered a breast reduction but is now grateful she never went through with it
Twain said she can now look at herself naked without "freaking out inside"
Shania Twain has learned to embrace her body after years of battling self-confidence issues.
Twain, 57, who is now a judge on ITV's talent show "Starstruck," detailed her difficult journey to loving her own body in a new interview, sharing that she had been plagued by self-doubt throughout her career.
"I was freaking out inside, but nobody knew it," she told the Mirror. "There were times I did like turning the lights off as all I could see were the imperfections so I said, 'OK, how can I face this and get this to a point where I accept it?'"
In an attempt to "find a more healthy and realistic perspective" on herself, the "Man! I Feel Like a Woman" singer posed nude for the cover of her 2022 single "Waking up Dreaming."
"I thought, 'I am just going to force myself through this,'" Twain said of the photoshoot. "Now, I look at myself naked and I like the honesty about myself."
Twain decided to focus on being healthy. "I say you should look in the mirror and be fine with that. I am only going to get older and saggier – if I hate myself now then what state am I going to be in in five or 10 years?" she continued.
The "You're Still the One" hitmaker started singing when she was just 8 years old to help her family. When her mother and stepfather passed away in a tragic car crash in 1987, she had to step up to help raise her siblings.
However, growing up on stage made Twain self-conscious about her developing body, especially when she was a teenager. She shared that she considered getting plastic surgery to minimize her breasts but is now grateful she never went through with it.
"When I was a teenager, my boobs got so big," she recalled. "I could not stop them from bouncing so I had to strap them down and wear two bras and loose clothing. I just did not want these boobs, and I thought I wanted a breast reduction, but they settled down. I thought, 'It is a good thing I did not do that. This is how I am supposed to look.'"
In a recent interview with Hoda Kotb, Twain said her new motto was "forget the sag" and that she now feels beautiful whether she has clothes on or not following her topless photoshoot.
"There's no way I would have said that before I took this leap of 'do a naked photoshoot,'" the singer admitted. "I don't even know where I got the courage to do it, I think I just got fed up [with] judging myself."
Twain said she posed nude at 57 because she was exhausted from feeling a "lack of freedom." She added that she wanted to be "more relaxed and comfortable in [her] own skin" and had to change her perspective about her body since plastic surgery is not an option for her.
"It is what it is, and I can't change it unless I go under the knife or something," she explained. "I mean, you don't really know what you're gonna get anyway, right? One thing pulled here, and another one pulled there, I don't know, I may never be happy. So it's my perception of things that has to change, instead of changing who I am and what I look like."
© Copyright IBTimes 2023. All rights reserved.