Sharon And Ozzy Osbourne Divorce Rumors: Talk Show Host Can't Take Much More, Source Says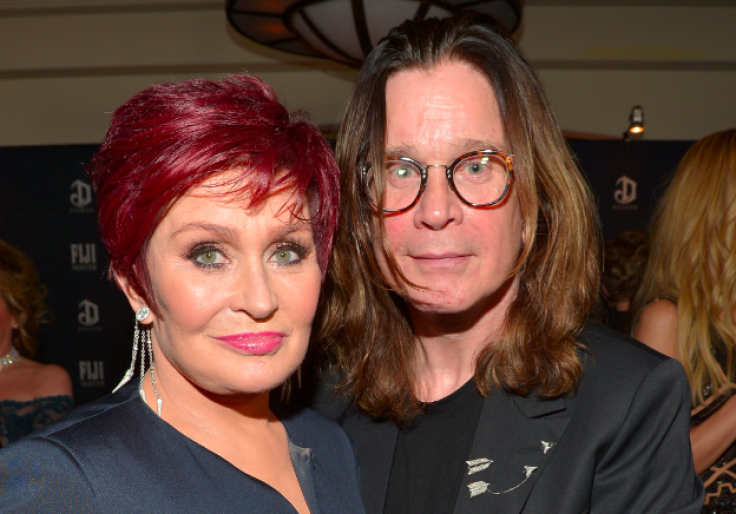 Sharon and Ozzy Osbourne have had their ups and downs during 33 years of marriage, but Ozzy's rumored infidelity may have the couple calling it quits, a source told People magazine in an exclusive report Monday. Their marriage might be over for good.
"I don't know how much more she can take," the source said. "It just weighs you down." The source added, "Sharon has been pretty down."
Even though the rumored split is hard on Sharon, 63, it made her happy to see her three children and her grandchildren for Mother's Day Sunday. "The kids were over yesterday with their kids and their other halves for Mother's Day, and they had a good day," the source said.
Because of the Osbournes' more than three decades together, a Hollywood Life source was confident the couple would reconcile. "They are one, they have been through every possible thing you could ever imagine with each other, and they will get through this as well," the source said. "It is their normal, they go through so many hills and valleys, deal with so much emotion because they are clearly soul mates. Soul mates with ragged edges, but soul mates nonetheless! They will eventually get back together!"
If sides were to be taken by the kids, Kelly Osbourne, 31, would side with her mother in the event the cheating rumors turn out to be true, according to one report. "She will be royally pissed at her dad," a source told Hollywood Life Monday. "She will clearly take her mom's side if any cheating took place."
The "Crazy Train" singer, 67, famously struggled with addiction, but he maintained he has been sober recently. "I have been sober for three and a quarter years," he told E News Saturday. "I have not touched drugs or alcohol in that time. Any reports that I am not sober are completely inaccurate."
Follow me on Twitter @mariamzzarella
© Copyright IBTimes 2023. All rights reserved.