Sharon Stone Knew She Was Meant For The 'Intellectually Complex' Role In 'Basic Instinct'
KEY POINTS
Sharon Stone knew she was right for the role in "Basic Instinct"
She kept all of her costumes from the movie
Stone was only paid $500,000 while Michael Douglas made $14 million
Sharon Stone has acted in several movies during the span of her career and won many awards, but the one role that comes to mind when her name is mentioned is that of Catherine Tramell in "Basic Instinct."
The thriller came out nearly three decades ago in 1992 and Stone has learned a thing or two from being a part of the movie, she told InStyle.
"I was 32 when I got the part of Catherine Tramell in 'Basic Instinct.' It was probably as late as you could be in your career without a big break. But from the moment I read the script, I knew I was the right person for the role. It was an intellectually complex part, and I felt like I had a real grasp on it," said Stone.
The 63-year-old continued, "Catherine reminded me of some of the characters that Orson Welles had played in the past. And complicated, layered leading roles like that just don't come around all that often for women."
In fact, she couldn't believe that she was actually being cast opposite Douglas, because "how could I possibly star opposite Michael Douglas? I thought maybe I was just a placeholder. But during those first few wardrobe fittings, it really started to sink in. I couldn't believe how exciting it was and all of the incredible costumes that were being made just for me," she further said.
However, Stone put in her contract to "keep the clothes," since she was anyway being paid much less in comparison to what Douglas would be taking home for the role, per ET Canada.
"People thought I was crazy, but the truth is I wasn't getting paid much compared to my male co-star. I made $500,000; Michael made $14 million. So keeping my costumes was a really smart thing to do," she shared.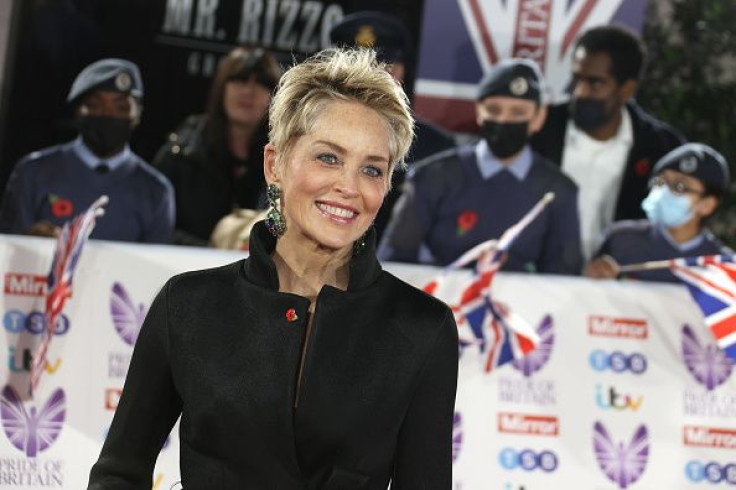 The "Silver" actress also opened up about the controversial scene where she uncrosses her legs and flashes the detectives while being interrogated, stating that she was asked to remove her underwear by the director for the shot, "because he said the white was reflecting the light. So I did. And the cinematographer told me that they couldn't see anything. In those days, the monitors were much less sophisticated than they are now, so even when they played it back for me, I didn't see any issues."
It wasn't until she saw the completed movie with a bunch of other people that she realized people could actually see up her skirt.
Stone said, "It would've been a much fairer and more reasonable thing for them to have shown it to me alone first, but it was a part of the movie, and I'm sure they didn't want some new actress overreacting and telling them what to do."
After consulting her lawyer she "made the decision to allow the scene to stay."
"Looking back on it, I still think it was the right choice for the film, even if it took me a while to come to that conclusion," she said.
The actor then spoke about all the life lessons she learned, just from being in the movie, saying that playing Catherine Tramell taught her to "have a spine."
"I learned how frightening it can be not just for men but for society as a whole to see woman access and own her power. I learned how to speak up for myself. And yes, I learned that I look pretty damn good in white," she concluded.
© Copyright IBTimes 2023. All rights reserved.
FOLLOW MORE IBT NEWS ON THE BELOW CHANNELS