Shaun White's Night With Bar Refaeli, Who Claims 'No One Hits On Me' [PHOTOS]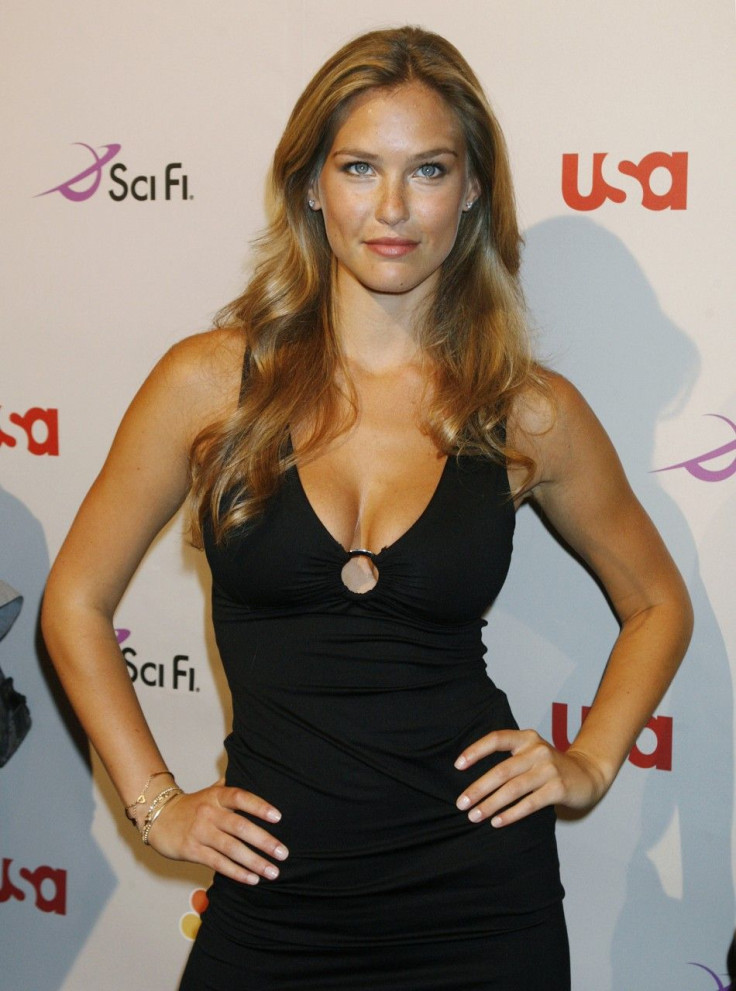 Gold medal-winning snowboarder Shaun White is known for his moves on the halfpipe, but it was his moves on model Bar Refaeli, recently named No. 1 on Maxim's Hot 100 list, that raised eyebrows during a night out in New York City.
Shaun White, 25, and 26-year-old Bar Refaeli were at SoHo hotspot Sway Monday night when the snowboarder started dancing with the Israeli-born model who just broke up with Leonardo DiCaprio, the New York Post's Page Six reported.
The paper described White and Refaeli as going for the gold in the canoodle-a-thon, with a Page Six source saying, they were all over each other. They were dancing, hugging, kissing -- you name it.
The attention from White undoubtedly flattered Refaeli, who told Conan O'Brien that nobody hits on her.
Let's put it out there, no one hits on me, she said on Conan. I don't get hit on by guys. No one flirts with me.
Shaun White and Bar Refaeli did not make it a nightcap, however, with Refaeli leaving Sway around 3 a.m. in White's car as the snowboarder remained at the club with two girls described as friends, Page Six reported.
White and his friends drank Jack Daniel's, vodka and wine at a VIP table and didn't leave a tip, Page Six's spy said.
[Sway co-owner] Robin Cofer sent over several bottles, and although [they] were gracious to everyone, they stiffed the wait staff, the source said.
Another source close to White insisted the Olympian was a guest of the group.
He's the most generous guy and would never not leave a tip, the source said. He'd be really upset about that.
Publicists for White and Refaeli did not comment on the Post's story.
White won gold in the men's snowboarding halfpipe events at the 2005 Olympics in Torino. He followed that up with gold at the 2010 games in Vancouver.
Shaun White is also adept at skateboarding, winning gold on the vert at the X Games in 2007 and 2011. He also has two silvers and a bronze in the competition.
Refaeli is known as one of the most beautiful women in the world and is the hottest according to the latest Maxim 100.
© Copyright IBTimes 2023. All rights reserved.