Shayanna Jenkins Net Worth After Aaron Hernandez Murder Conviction Dismissed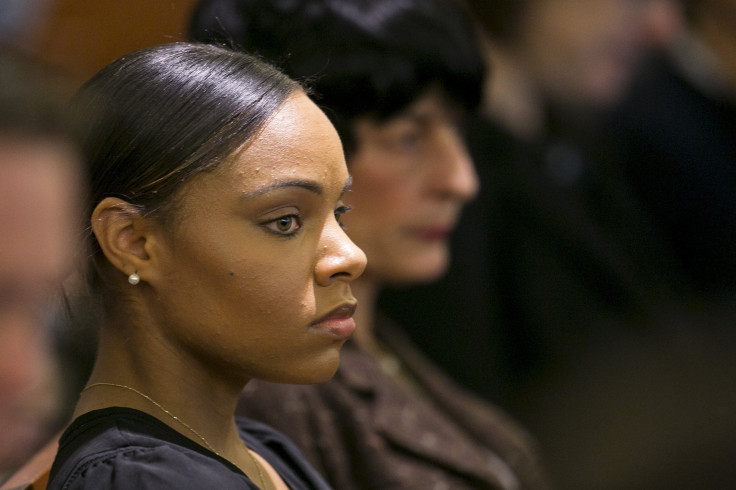 Former NFL star Aaron Hernandez had his murder conviction dismissed Tuesday, a decision that could have big financial implications for his fiancee, Shayanna Jenkins-Hernandez. Hernandez, who committed suicide in his prison cell in April, left behind Jenkins and their 4-year-old daughter Arielle.
Now that his conviction has been vacated, the New England Patriots could owe Hernandez's estate money they didn't have to pay when he was convicted of murder. The Patriots might need to hand over the $3.5 million in bonus money that Hernandez lost after his 2013 arrest, attorney William Kennedy told Boston's CBS affiliate in April when a possible dismissal was being discussed. On top of that, they could have to pony up an additional $2.5 million in base salary also lost at the time.
The team hasn't confirmed or denied any of these possibilities and told the New York Post in April that it did not discuss the specific financials involved in player contracts.
Hernandez had been serving a life sentence for the 2013 murder of Odin Lloyd. Because his appeal was ongoing at the time of his death, a legal rule known as "abatement" was able to be invoked, clearing his record and essentially posthumously declaring him an innocent man.
Read: Everything We Know About Aaron Hernandez's Suicide
Before he was arrested in June 2013, Hernandez had signed a $40 million contract with the Patriots in 2012. His net worth before his arrest was estimated at $8 million, according to Celebrity Net Worth, but perhaps due to legal fees, Hernandez left behind little to no money for his fiancee and daughter when he died.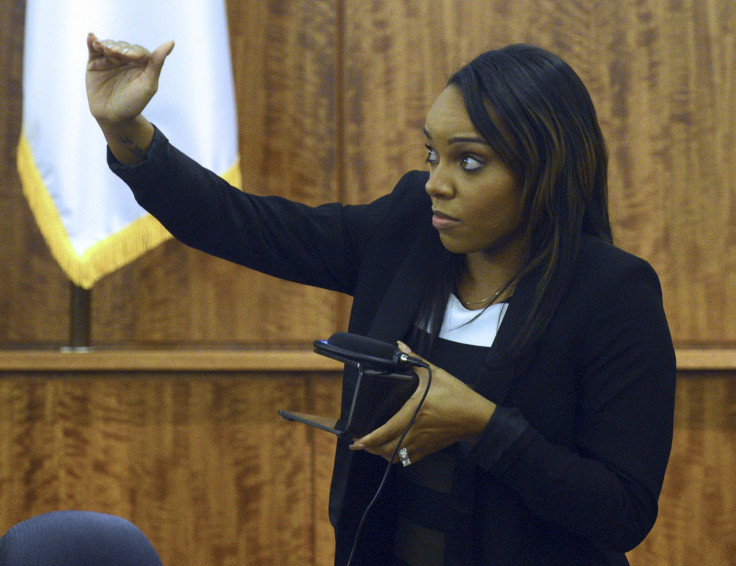 "There's nothing left her as a practical matter," Hernandez's attorney, John Fitzpatrick, said in 2015 about Hernandez's financial situation. "There's just nothing left here."
In a suicide note left behind by Hernandez for Jenkins, he appeared to allude to the possibility of her and their daughter receiving some money. "(YOURE RICH)" he wrote at the end of the note, released by prosecutors Friday. What, exactly, he meant, remained unclear.
Jenkins, 27, has stayed mum since Hernandez's death, issuing no formal statement in response. She appeared in photographs since just once with her daughter, outside her mother's house in Connecticut, in pictures obtained by the Daily Mail. Involved in the tangled web of Hernandez's murder trials, she committed perjury in 2015, though she pleaded not guilty and the charges were ultimately dropped.
Read: Aaron Hernandez's Suicide Note To Fiancee Shayanna Jenkins
Despite a tumultuous relationship, Jenkins remained by Hernandez's side. The two lived in a $1.5 million mansion outside Boston before Hernandez was arrested.
"I made a decision that if I was going to move back in with Aaron that I would have to compromise on his behavior and that included infidelity and everything that came along with it," she said during his murder trial in 2015. "I decided that it was worth fighting for, so I moved back."
Hernandez was found hanged from a bedsheet in his prison cell at the Souza-Baranowski Correctional Center in Massachusetts, just days after he was acquitted of a 2012 double homicide.
© Copyright IBTimes 2023. All rights reserved.