'She-Hulk: Attorney at Law' Clip Shows Hulk, She-Hulk Discussing Captain America's Virginity [Watch]
One week ahead of the "She-Hulk: Attorney at Law" release, a new clip was shared on Twitter, featuring Hulk a.k.a. Bruce Banner (played by Mark Ruffalo) and She-Hulk a.k.a. Jennifer Walters (played by Tatiana Maslany) discussing theories about Captain America a.k.a. Steve Rogers (Chris Evans).
In the video, Walters can be seen driving the car, while chatting with Banner. "My theory: Steve rogers did not have a girlfriend before he went into the service," Jennifer says, to which Bruce questions, "Says who?"
She responded, "The history channel," and adds: "So he becomes Captain America and from that moment on a symbol of America he is rushed to the front lines he becomes a war hero, then he is frozen in ice."
She goes on to explain how Captain America got unfrozen, and then again went to fight another world-threatening disaster. "So it seems like he was pretty pretty busy," she added.
Bruce noted at this point she was just repeating the same thing he told her about his friend and colleague. "Captain America was a virgin," Jennifer concluded.
As soon as she says this line, a huge space ship crashes into their vehicle.
The clip was shared on Twitter via IMDb exclusively. "We're 1 week away from the premiere of #SheHulk on @DisneyPlus, and this exclusive clip just made us rethink everything we knew about #CaptainAmerica," the official Twitter handle captioned the video.
Fans shared how the ship looks familiar, and some of them noted they should not insult Captain America this way.
One of the fans shared a photo of the spaceship from the recent clip and another picture from 2017's Marvel movie, "Thor: Ragnarok," which looked the same.
"Insulting old beloved characters to prop up new ones isn't a good look," another fan added.
A Twitter user questioned, if Hulk can easily become Bruce Banner (human form), then why he didn't do the same in "Avengers: End Game" to fight against Thanos. "Because it would have been pointless? If Hulk banner can't beat Thanos then neither could nerd banner lmao," another fan jokingly explained.
Considering the Marvel's upcoming series, "She-Hulk: Attorney at Law" first episode is slated to drop on Disney+ on Aug. 18.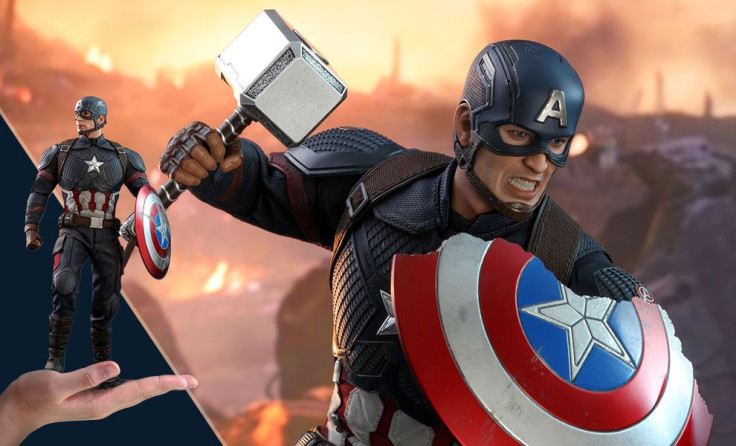 © Copyright IBTimes 2023. All rights reserved.