Sherri Papini Latest Update: Nancy Grace Podcast Compares California Mom's Kidnapping To Runaway Bride Case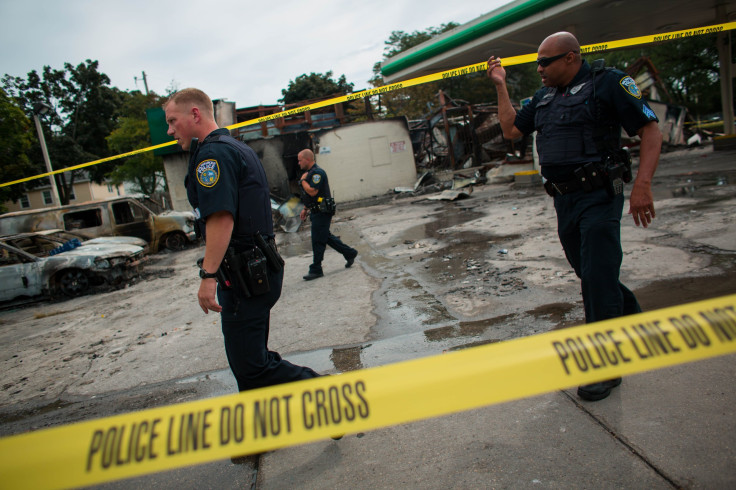 The case of Sherri Papini, the 34-year-old mother from California who disappeared on a jog in November and returned about three weeks later wearing restraints, has captivated sleuths around the world, and Nancy Grace is no exception. The famous HLN TV host released a podcast about Papini Thursday on her new crime-focused website CrimeOnline.
In the roughly 12-minute clip, Grace — whose show went off the air in October after more than 10 years — spoke with Alan Duke, a former CNN reporter. The duo debated whether Papini's alleged kidnapping was a hoax, as some internet investigators have suggested due to doubts about her husband, her history and the GoFundMe page set up when she went missing.
In doing so, Grace and Duke referenced the case of Jennifer Wilbanks, a Georgia woman who vanished on a run just before her wedding in 2005. Wilbanks initially told police she had been abducted by a Hispanic man and a white woman, taken to New Mexico and sexually assaulted, but she ultimately confessed to voluntarily taking a bus to Las Vegas to avoid the pressures of her wedding.
"I've covered several sensational stories in which a person claims to have been kidnapped, sometimes by a person of another race, and it turns out they just ran away," Duke said. "It triggers suspicions when these things happen."
There are a few similarities between the Wilbanks case and Papini's. For example, Papini also told police she'd been abducted while jogging. She alleged her captors were two Hispanic women who had a gun and left her branded, bruised and emaciated.
This caused Duke to argue Papini's case was not fake. "It's hard to imagine that she is one of those runaway brides or hoax situations because how do you self-inflict that?" he added.
Grace chimed in to say she'd spoken with Wilbanks' father during the ordeal, and he was heartbroken amid what she called "the H-E-double-L [Wilbanks] put the family through." She said she didn't think Papini would do that to her young children.
The formal investigation into Papini's case — which Shasta County Sheriff Tom Bosenko has said he does believe was an abduction — was still ongoing.
© Copyright IBTimes 2023. All rights reserved.
FOLLOW MORE IBT NEWS ON THE BELOW CHANNELS